The commissioner is not well, he is in a worrying condition. Maigret complains of exhaustion and shortness of breath. The doctor suggests a break or retirement. And advises him urgently: "Stop smoking!"
Patrice Leconte's film "Maigret" begins in the doctor's office, and Gérard Depardieu, who plays the famous investigator, appears vulnerable and lost in his massive physicality.
Maigret's most important utensil is his pipe, it has to be steamed so that he can think better. Again and again he takes it in his hand, musingly clamps it in the corner of his mouth. But he'll never set it on fire.
The hedonist becomes an ascetic. When his wife (Anne Loiret) wants to serve him a larded roast veal, he brushes him off: "I'm actually not hungry." But retirement isn't a good idea. Maigret is still needed.
Body full of stab wounds
On a rainy night in Paris, a young woman is found dead. Her body shows stab wounds, she must have died somewhere else and then been taken away in a car. The coroner found that she drank copious amounts of alcohol but had not eaten for a long time. An entertainer, a prostitute? "I don't know anything about her, not even her name," laments Maigret. The dead left hardly any traces, nobody seems to miss her.
The film is based on Georges Simenon's novel "Maigret and the Young Dead", which, like most of his cases, is set on the side of the metropolis that is not exposed to the sun, in the milieu of the petty bourgeoisie, the discarded, the homeless. post-war sadness. Maigret leaves his office on the Quai des Orfèvres, drifts through the streets, picks up the young Betty (Jade Labeste). She fled the provinces, hoping to "be free" in Paris. Now she is hungry and accepts invitations to eat. When she learns that he is a police officer, she disappears.
Build distance but remain touchable. This is Maigret's advice to his employees. What does he do to get people talking? "Nothing, I'm listening." The inspector is a philanthropist. He is not interested in the how or who of a crime, but in the why. He encounters biographical fragments and goes to places connected to the dead woman. She is slowly taking shape.
Maigret carries the blood-smeared evening dress to the tailor's shop where the dead woman had borrowed it. Haute couture, but from 1937. She needed a dress "as if her life were in danger," says the owner.
Groaning, Maigret climbs the stairs to the attic where the dead woman lived. Her neighbor sometimes heard her cry through the thin wall. The young woman had met a couple from better circles, maybe that was her undoing.
ghosts of the past
Maigret visits a Jewish peddler in his backyard shop who was looking for her with a newspaper ad. He comes from Vilnius and was the only one in his family to survive the Holocaust. "Everyone I knew has disappeared. They're all ghosts now," he says.
The past looms ghostly into the present. After the murdered woman has been buried, Maigret stands at the grave of the daughter he had with Madame Maigret. The daughter would be 20 now, about the same age as the dead woman in the evening dress. Leconte invented that Maigret was once a father. There is no mention of this in Simenon.
Maigret has already been played by around twenty actors, including Jean Gabin, Charles Laughton, Mr. Bean actor Rowan Aktkinson and oddly even Heinz Rühmann. Gérard Depardieu is an ideal cast because he still gives an idea of ​​the power from his early police films such as "The Cop of Paris", buried deep under the mildness of old age and melancholy.
Patrice Leconte already set standards of laconicism with his Simenon film "The Engagement of Monsieur Hire" (1989). His atmospherically dense, sadly beautiful "Maigret" has what it takes to become a classic.
To home page
Source: Tagesspiegel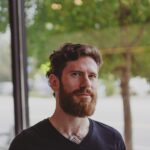 I have been working in the news industry for over 10 years now and I have worked for some of the biggest news websites in the world. My focus has always been on entertainment news, but I also cover a range of other topics. I am currently an author at Global happenings and I love writing about all things pop-culture related.