A Turkish farm worker looking for a way to earn money abroad. After a failed attempt in the Federal Republic of Germany, he moves on to Finland, where he gets a work permit in a roundabout way. A feeling of arrival does not want to set in between the work in the factory and the difficult living conditions. "Ulkomaalainen" ("The Stranger", 1983) is what director Muammer Özer called his film, which is currently being screened at the Kinemathek's "Film Restored" festival. The focus is on the migration of films and filmmakers Film Institute, which recently restored the film.
Özer provides a classic example of migration in film – in front of and behind the camera: a Turkish filmmaker who realizes a Finnish-Swedish co-production about a migrant worker, which is premiered on Swedish television. In any case, in the life cycle of most films (at least in Europe) the transnational is the rule, the national the exception. As in the case of "Ulkomaalainen", this can begin as a co-production that involves funding from various countries. Özer first came to Germany from Turkey, went to Finland to study film and later moved to Sweden. His filmography is spread across these countries.
Films made transnationally are renationalized at three points in their lives: in the press releases of the respective film funding agencies, looking back through historiography – and in archiving. In the vast majority of cases, film archives have a collection mandate that is limited to "national film heritage". Six years ago, the film scholar Lukas Foerster pointed out a problem with the German translation of film heritage with "film heritage". The collective, national ownership structures implied in the term inheritance stand in the way of a constructive approach. Because it should be clear: nobody "inherits" here.
Material film history does not want to be owned, but to be cultivated. Film history promises the possibility of relating oneself, individually but also collectively, to the past. The restoration of film history ideally means finding a new relationship with images that were previously invisible. Renationalization, however, is not without consequences for the transmission of films.
Archives need a transnational focus
A film like "Ulkomaalainen" already contains a European, a transnational utopia: a filmmaker who has worked in four countries. Likewise, instead of the transnational, the film promises something anational – the filmmaker and his protagonist (played by Özer himself) were not interested in the borders of the nation states, but in the conditions he encountered.
In practice, however, "Ulkomaalainen" also shows that films about migration were not infrequently made by filmmakers who were less established, they took up topics from the margins of society. Accordingly, these works often end up low on the list of films to which expensive restoration projects are dedicated. Fortunately, Özer's film succeeded.
Ultimately, archive practice is not that far removed from a transnational utopia. So every restoration begins with locating footage around the world. Archives query each other's holdings. However, it should not be forgotten that not all films ended up in archives in the past. The reasons for this can often be traced back to social lines of conflict.
Anyone who was forced into exile under National Socialism, for example, did not care in the post-war period in the same way whether and what had been preserved in Germany as someone who was able to continue working under National Socialism. Those who came to Germany as a migrant worker in the 1960s, worked in a media workshop in the 1970s and left Germany later did not always hand their legacies over to an archive.
Maintaining an inclusive film story
The afterlife of these films poses problems for archives. As part of the film series "Fiktionsbescheinigung", the co-curator Can Sungu recently pointed out the vague criteria for funding digitization projects. The "Filmerbe funding program" provides for funding exclusively for the digitization of German productions. What defines "German" always has to be negotiated on a case-by-case basis.
Anyone who wants to depict a more diverse film history, new facets of their own history, should work to ensure that films no longer have to go through the bottleneck of renationalization in order to receive archival maintenance. For an inclusive film history, among other things, a denationalization of funding is necessary.
(Until November 7th in the Deutsche Kinemathek and the Arsenal. The "Transnational Archive Efforts" panel will take place on November 5th at 10 am. The program can also be viewed at www.film-restored.de)
Anyone who needs arguments for this will find what they are looking for at "Film Restored". In "Il valore della donna è il suo silenzio", Gertrud Pinkus takes the self-reports of women from southern Italy, who have traveled to Switzerland and Germany, as the starting point for filmic reconstructions. The game scenes are highlighted with conversations.
Alvaro Bizzarri took a job in a Biel / Bienne photo shop for his first film so that he could borrow the shop's camera. His film "Lo stagionale" ("The Seasonal Worker") shows the problems of an Italian migrant worker in Switzerland who is struggling to keep his son after the death of his wife. The film heritage festival "Film Restored" reveals the perspectives of established institutions such as the Deutsche Kinemathek as well as the challenges that arise from curatorial work with films with a history of migration. Film history has always been transnational. is absurd.
Source From: Tagesspiegel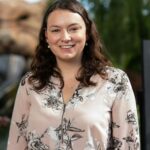 I am a technology author with 8 years of experience in journalism. My writing covers the latest technology advancements and trends, drawing on my expertise in news journalism and social media platforms. I have contributed to major media outlets such as The New York Times, The Wall Street Journal, and Reuters.