At least eight fans of the artist were killed and several were injured in a crush during a performance by Travis Scott in Houston.
Fans die at Travis Scott concert / Фото: Getty Images
A crowd of 50,000 gathered for a two-day music festival Astroworld in Texas, organized by the popular rap artist Travis Scott.
Eyewitnesses say the rapper stopped several times during his 75-minute set after noticing that the audience came close to the stage and the crush began… He asked for security help people get out of the crowd.
After the tragic incident, the local fire and rescue service took 17 people to nearby hospitals – about 11 of them died. Hundreds of other fans were injured. The show was canceled shortly after the clash.
The crowd began to shrink towards the front of the stage – this provoked panic, – said the fire chief.
Travis Scott concert crush / Фото: Getty Images
People were provided with medical assistance at the scene. For this, a field hospital was equipped.
It happened in just a couple of minutes – suddenly several people fell to the ground… They have there was cardiac arrest… We immediately began to do artificial respiration – we commented on the tragedy in the security service.
Now law enforcement are going to investigate the incidentto identify those responsible. The names of the victims have not yet been establishedtherefore, a reunification center was set up for their family members who were unable to contact their relatives.
Travis Scott and the rest of the event organizers so far did not comment on the situation.
:
.

Source From: Segodnya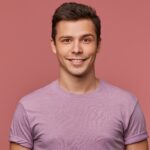 As an entertainment author with over 7 years of experience, I bring a diverse background to my writing. I have a proven track record in the journalism industry. My expertise extends beyond writing, as I have experience producing video content for websites and social media platforms, offering a well-rounded perspective on the entertainment world