19-20.5.2023
During the perestroika era, I listened to Andrey's radio broadcasts. Western music was no longer banned, but we young rock 'n' roll fans still lacked sources of information – and the show filled that gap, at least in part.
Two decades later we met on Facebook, hard to believe, but Andrey even knew my band! In 2013 he came to our first (and also last, what we could not have known at the time) concert in Moscow, since then we have stayed in sporadic contact. He's one of the very few Russians I've spoken to occasionally over the past few months.
Unlike most of his compatriots, he calls things like they are, aware that his country is waging a brutal war. He knows many Ukrainian musicians, some of them are his friends. I can feel how terribly it hurts him. When I was in Leipzig he wrote me that his son Anton had just moved to Berlin and asked if I could meet him.
On Friday evening, I was sitting on the train reminiscing about an evening in Kharkiv twelve years ago when I suddenly realized that a new generation had grown up in my hometown. Somehow it's never been an issue, my friends and I were always the youngest as long as I could remember… and then I got an invitation to join a concert by a band I didn't know and some of the musicians were young enough to play my to be able to be children.
They were really cool, as was their sound, and they knew the music and even gave me advice on what to listen to… crazy! I'm thinking of that gig and the post I saw on my Facebook feed today about the death of a member of this band. He's not the first, another fell a month ago.
Arriving in Berlin, I hurry to the Deutsches Theater, where I've been invited to the Popsalon today. What an honor to share the stage with Jens Balzer and Tobi Müller! We talk for an hour and a half, I talk about my album "Fokstroty" and the Ukrainian literary history of the 20th century, about Jamala's latest record, which has sung songs from her native Crimea with an orchestra. At the end of this great evening, on the way home on the S-Bahn, I write to Anton and discover a message from Nastia, a friend's 18-year-old daughter from Kharkiv, who is here for the weekend. We make an appointment for Saturday.
Everything in the apartment was like February 2022
Nastia is returning to Munich via Berlin, she has just been to Kharkiv – for the first time since February 2022. She left the city with her mother on the 26th, while the father had to stay with his sick parents. Nastia and her mother found accommodation in Munich. I asked her how she felt about her hometown. "Well, I didn't feel like I was away," she said, "everything at home is exactly the same as it was the last day – my clothes on the chair, the book under the bed, what I read. The first five hours were great, I thought I'd pull back, but then I heard the air raid alarm."
I ask what she is planning to do in the next few months, whether she would like to stay in Munich or maybe return to Kharkiv for the fall semester. With a smile she says that she hasn't made any plans since February 2022, it doesn't make any sense anyway.
I go for a walk with Anton, who has rented a room in Prenzlauer Berg. When he describes his life in Moscow, I notice that he often says "before the war", apparently meaning 2022, not 2014. "After the annexation of Crimea, I knew I had to leave, but I didn't have the money. When the war broke out, it wasn't an issue anymore, I just fled."
Source: Tagesspiegel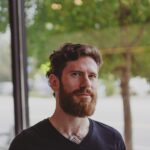 I have been working in the news industry for over 10 years now and I have worked for some of the biggest news websites in the world. My focus has always been on entertainment news, but I also cover a range of other topics. I am currently an author at Global happenings and I love writing about all things pop-culture related.