The activists of the "Last Generation" are known for many things, but certainly not for spreading good cheer. Rather, the shaky videos that show drivers in rage (good name for a new party!) doing mixed martial arts at the intersection are piling up.
And because all the reports about "climate glue" and Co. are gradually threatening to pull the entire commitment to climate protection into the maelstrom of tabloid polemics and barking of "ticks that are still completely clean", it is urgently time for a humor offensive. For a counter-movement that frees the topic of sustainability from the image of being serious and banned and conveys how much fun ecological awareness can be. Sure, a big task. But a worthwhile future project!
Meanwhile, the Comedy for Future Festival is taking place for the second time in Berlin's Urania. It is part of a series of events that aims to inoculate the 17 Sustainable Development Goals of the United Nations as a joke and that started on Ascension Day with a "laugh parade" at the Brandenburg Gate (sorry, missed).
A multi-day congress entitled "KLIMA für ALL" is also part of this, as is a "SocialMedia KlimaCamp" for schoolchildren from Berlin and the surrounding area, who can, among other things, take part in the "With cool sayings against heat" campaign. Very promising! Dress warmly, climate catastrophe.
Learning from soup chicken
According to the announcement, the Comedy for Future Festival itself will gather "around 40 handpicked entertainers" over five days. Handpicking is definitely better than picking 40 random people off the streets who are cracking jokes about climate change. At least you should think so.
Patron of the CFFF is the doctor, book author, podcaster and humorist Eckart von Hirschhausen, who also knows how to use contemplative tones and therefore loses a few words about the finiteness of man and the intention of certain Silicon Valley billionaires to freeze themselves for a lot of money to wake up in a better future.
Nonsense, frippery. Defrosting and bringing it to life doesn't even work with soup chickens, Hirschhausen knows. Admits, however, that the head is also missing. It is already clear here: Combining entertainment and useful information is a fine art.
man, earth!
In any case, Hirschhausen will act as moderator through the opening evening in the large hall of the Urania, which is sure to be over fifty percent full. The coming days will also be hosted by well-known comedy greats (including Olaf Schubert, Hazel Brugger or Masud Akbarzahdeh), who, unlike the former, have not yet proven themselves to be experts in climate protection, but can learn a lot from them.
With playful ease, Hirschhausen demonstrates how sustainability works: he published his book "Mensch, Erde! We could have it so nice" to sign and sell so nobody has to order it from Amazon. And the event will be recorded for secondary use in his podcast "Days Like This". That's what you call a green thumb when it comes to self-marketing.
Cheers to fries
Seven gentlemen and one lady from the department of humor work will contest the first Comedy for Future evening, an amazing line-up that is perhaps intended to allay fears of a feminist infiltration of the climate issue. At least, it is positive that most of the participants make an effort to tell something about sustainability, the future or veganism in their 15-minute sets.
Like Patrick Salmen, who offers to bridge the gap between bratwurst aficionados and the plant-based food faction with a plea for French fries to be able to reach a consensus. Or Lisa Feller ("I'm the woman today"), who argues about childish wokeness and the new parental threat: "If you don't clean your room, I'll leave the fridge open all night".
However, you also notice that it can be exhausting to joke for a good cause. This is what cabaret artists of the old school like Christoph Sieber stand for, who, like many colleagues, runs an FDP bashing that almost arouses pity for the party. You have to get it first. Or Chin Meyer, who works on cruises and actually again on the madam hit "Layla" as an occidental beacon of doom. well
For his witty festival entrance, Eckart von Hirschhausen borrowed a bon mot from Karl Valentin, which as a motto fits perfectly with the climate of shrugging that the entire event evokes: "If it's raining, I'm happy – if I'm not happy, it's raining too ".
Source: Tagesspiegel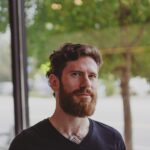 I have been working in the news industry for over 10 years now and I have worked for some of the biggest news websites in the world. My focus has always been on entertainment news, but I also cover a range of other topics. I am currently an author at Global happenings and I love writing about all things pop-culture related.