One of the most famous fashion stars suffers from depression, anxiety attacks and burnout. The celebrity admitted that she has had such symptoms for two years.
Bella Hadid confessed to her mental health problems. / Photo: instagram.com/bellahadid
Indeed, the attractive picture on social media and real life are very different and Bella Hadid, who turned 25 this year, has clearly demonstrated that "behind the scenes" life is not great at all.
The top model for the first time openly told her fans on Instagram that she has psychological problems – she cries every day, feels anxiety and constant insecurity… She also shared a series of pictures in which she cries.
For the first time, the top model revealed that she has psychological problems. / Photo: instagram.com/bellahadid
The American star is now in a bad psychological state. / Photo: instagram.com/bellahadid
Bella Hadid is constantly anxious. / Photo: instagram.com/bellahadid
The girl was inspired to such revelations by the American singer, Will Smith's daughter, Willow, who in one interview spoke about mental health. By the way, Smith himself is soon to release an autobiography, in which he spoke about the relationship with his wife and the secret of a strong marriage.
Bella Hadid noted that it is natural when people feel not good enough or confident in what they do. According to her, many are anxiousbut they try to hide it.
We live with our shortcomings, with a sense of insecurity, we feel joy and happiness, and we accept it all as something beautiful and natural. For several years now I have been feeling it every day and every night.– explained the star.
Bella Hadid is in tears. / Photo: instagram.com/bellahadid
The model said that social media is an illusion. / Photo: instagram.com/bellahadid
Moreover, Bella stated that social networks do not need to be perceived as realityit is only an illusion, she said. She asked people with anxiety to remember that they are not alone and be sure to seek help.
It is like an obstacle course with ups and downs. But I want you to know that there is always light at the end of the tunnel, and the roller coaster always stops completely at some point, – the model turned to the followers.
Hadid added that it took her a long time to understand your problems. According to her, she survived enough breakdowns and burnout to understand what she is talking about now.
If you work hard enough on yourself, spending time alone, to understand what hurts, annoys or makes you happy, you can always understand or learn more about your own pain and how to deal with it, added the star.
Bella Hadid shared her problem on the web. / Photo: instagram.com/bellahadid
Bella admitted that it was difficult for her to share her truth on the Web, but she thanked the fans and all readers for listening and understanding her.
The star admitted that she had enough breakdowns and burnout. / Photo: instagram.com/bellahadid
Bella Hadid has mental health problems. / Photo: instagram.com/bellahadid
Bella's fans and celebrity friends thanked her for her honesty and expressed support:
Your honesty and tenderness heals many.
White I love you very much. Thank you for sharing your truth.
We love you.
Your honesty and openness inspire us all to share more of the truth here.
What is known about the top model?
The American star is a permanent face of the Dior and Bulgari fashion brands. In 2014, Bella signed with IMG Models.
She also participated in CHANEL shows, became the face of Calvin Klein, Moschino, DKNY, Nike. She won the Model of the Year nomination at the First Annual Fashoin Los Angeles Awards.
The model was in a relationship with singer Abel Tesfaye (The Weeknd). The couple broke up and then got back together. However, they still failed to maintain their feelings for each other.
Bella Hadid and The Weeknd / Фото: Getty Images
Who else from the stars talked about the problems:
She ended up in a mental hospital – Ksenia Mishina spoke about the most difficult period of her life.
He asked for an abortion and wished death from cancer: Sasha Pustovit about a real relationship with a man.
.

Source From: Segodnya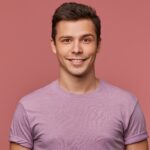 As an entertainment author with over 7 years of experience, I bring a diverse background to my writing. I have a proven track record in the journalism industry. My expertise extends beyond writing, as I have experience producing video content for websites and social media platforms, offering a well-rounded perspective on the entertainment world