The pop-king celebrated the birthday of Alla-Victoria on a grand scale. At the costume party there were only the "chosen ones"
Who came to the birthday of Philip Kirkorov's daughter / Photo: instagram.com/fkirkorov
The guests were informed about the dress code and the theme of the holiday in advance. In the announcement, Kirkorov stressed several times that the party was "exclusive" and the number of seats was limited.
Alla-Victoria celebrated her 10th birthday in the image of Cruella, and her guests were in no less bright, and sometimes strange outfits. Gold, chains, stones, sparkles, feathers … it seems that Kirkorov personally dressed everyone for the event from his own wardrobe.
See how it was:
The birthday of Philip Kirkorov's daughter was organized by the KIRKOROV event agency. It's not hard to guess who it belongs to.
Who came to the holiday
Philip's star friends, of course. Sergey Lazarev with children, Ksenia Sobchak with her son Platon, Iosif Prigozhin with Valeria, Regina Todorenko and Vlad Topalov with her son Michael, Ani Lorak with her daughter, Danya Milokhin and other bloggers came to congratulate Alla-Victoria on her first anniversary.
Ani Lorak with her daughter at the birthday party of Alla-Victoria Kirkorova / Photo: instagram.com/anilorak
Regina Todorenko and Vlad Topalov with Kirkorov's daughter / Photo: instagram.com/reginatodorenko
What gave Kirkorov's 10-year-old daughter
Alla received several iPhones, jewelry, a Rolex watch, a portrait, and also a Dalmatian puppy.
Daughters of Kirkorov were presented with a Rolex watch / Photo: instagram.com/fkirkorov
By the way, Alla-Victoria's birthday was on November 28th. In honor of the holiday, the singer gave his daughter a new outfit from Valentin Yudashkin, which she then put on to the party.
:
.

Source From: Segodnya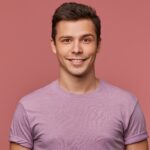 As an entertainment author with over 7 years of experience, I bring a diverse background to my writing. I have a proven track record in the journalism industry. My expertise extends beyond writing, as I have experience producing video content for websites and social media platforms, offering a well-rounded perspective on the entertainment world