Kanye West has never hidden that he dreams of conquering the fashion world, and now it seems that the rapper is on target. We tell what is known
Kanye West is about to conquer another peak / Photo: Collage: Today
According to the British publication The Sun, rapper Kanye West could lead menswear department fashion house Louis Vuitton… Sources told reporters that the singer will replace late designer Virgil Abloh, who died of cancer last month. Kanye's achievements in the fashion industry were recently confirmed by ex-wife Kim Kardashian.
For this position Kanye's candidacy has already been consideredbut in 2018. At the same time, the management of the French brand decided in favor of a close friend of the rapper, the creator of Off-White, Virgil Abloh.
According to rumors, Virgil himself, shortly before his death, recommended Kanye for this post.
Recall Virgil Abloh was called fashion guru, he was friends with many celebrities, and for two years he was fighting a rare but aggressive oncological angiosarcoma of the heart.
Abloh was considered one of the industry's pioneers. They met Kanye in 2009 in collaboration with the Fendi brand. Already in 2010, Abloh became the creative director of the Kanye Donda firm and was responsible for bringing the rapper's ideas to life.
A source told the publication:
Kanye is devastated by Virgil's death because they have been friends for many years and have worked together a lot. They had a similar vision, and now Kanye feels obliged to Virgil to continue his work at Louis Vuitton.
:
.

Source From: Segodnya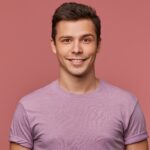 As an entertainment author with over 7 years of experience, I bring a diverse background to my writing. I have a proven track record in the journalism industry. My expertise extends beyond writing, as I have experience producing video content for websites and social media platforms, offering a well-rounded perspective on the entertainment world