(Elisabetta Stefanelli) (ANSA) – ROME, DEC 30 – MICHEL HOUELLEBECQ, 'ANNIENTARE' (The Ship of Theseus, page 743, Euro 23.00. Translation by Milena Zemira Ciccimarra).

Speaking of 'annihilating' at the last Turin Book Fair, Michel Houellebecq had said only a few words: " It is too complicated to say what it is about. It will be a depressing book. "To tell the truth more than a depressing book, this splendid novel just translated by Milena Zemira Ciccimarra (again thanks to the translators and their work) for La Nave di Teseo by Elisabetta Sgarbi, and in bookstores since 7 January, it seems like a final masterpiece. We read it in preview following the strict rules of embargo that impose that we can only talk about it from December 30th – even here the end of the year – and which have also been violated in France where pirated copies circulated precisely through that Internet network which is one of the " demons " of the story.

The characters who populate it, knowingly or unknowingly, come to terms with death. Perhaps the author himself has somehow reached his final moment and makes no secret of it: " I have come to a positive conclusion: it is time to stop ", he writes at the end of the book.

Here death is expected, premature, brought within as a gift, pursued, imposed. They are, indeed we are, all " on death row " that grips, perhaps to the point of annihilating our daily lives. A great novel of current affairs, obviously dystopian in the gaze on that near future just around the corner apparently very distant yet all the signs are already here among us, to which this great writer has accustomed us with his lucidly ruthless style.

'Annihilate' is the final chapter of a society so fluid that it only makes sense when it ends.

The ingredients are all in a plot, and here Houellebecq is right, too complicated to tell also because it is steeped in mysteries and mystifications, twists, dramas and even great, silent happiness. The novel of a painful humanity that " could simply no longer come into contact and perform the essential gestures, those that allow the human species to reproduce, those that also allow us, at times, to be 'happy' ".

Everything happens within a year. We are between November and December, Christmas and New Year's Eve of 2027 is celebrated and we arrive until the end of October. Just a year to follow the lives of a few characters who intertwine, Paul Raison in the first place, assistant, indeed confidant, of the French Minister of Economy and Finance, Bruno Juge, then engaged in a ruthless and surreal election campaign, in which the writer spares no one. Paul is the son of Edouard, a mysterious official who has a decisive weight in his life and in the book, and tries to clarify a series of cryptic messages that first appear on the Internet, then gradually enter and violently mess up the life of the country. Indeed perhaps the world in a continuous sense of global danger.

There are no issues that arise in the contemporary debate that the writer does not address. And here Houellebecq also dedicates a small thought to Italy: " for some years – he writes – the boats of African migrants headed to Europe had given up on reaching Sicily, since docking was made impossible by the boats of the Italian navy " .

Public life, which is essentially political, and private life, which is essentially erotic, once again run parallel in the pages of Houellebecq, in the search for a moment of lost happiness that fleetingly belongs to both the highest forms of expression of homo sapiens.

" Love is not exactly a job but also the job is necessary ", as well as the passion for music (Nirvana and Radiohead) or cinema (Matrix or The Lord of the Rings), which characterize the characters so much. Splinters of feelings – love, family, friends – in a collective devastation in which the Internet has a decisive weight for the writer and it is no coincidence that terror runs on the network: " The worst thing was that if the terrorists' goal was to to annihilate the world as he knew it, to annihilate the 'modern' world, could not blame him at all ". Yet this too is basically a form of love. (HANDLE).

.

Source From: Ansa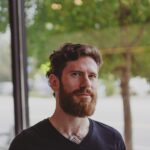 I have been working in the news industry for over 10 years now and I have worked for some of the biggest news websites in the world. My focus has always been on entertainment news, but I also cover a range of other topics. I am currently an author at Global happenings and I love writing about all things pop-culture related.