On the anniversary of the death of Murat Nasyrov, we tell how his children and wife live without him
Murat Nasyrov's relatives had to learn to live without him… / Photo: open sources
On January 19, 2007, at the age of 37, the famous musician Murat Nasyrov tragically died. His hits "I am you", "The boy wants to Tambov", "Caught on the lips" at that time knew by heart everyone.
It seemed that the main success of the artist was yet to come, but that night – from January 19 to 20, 2007 – everything changed forever. Murat Nasyrov fell from the balcony of his Moscow apartment. Until now, the true causes of the tragedy in many raise questions. They wrote that drugs were to blame, but no potent substances were found in the body. The official version is suicide in a state of depression. At the time of the tragedy, the artist's daughter was also in the apartment, who witnessed what happened. The media also called the version an accident: supposedly the artist could accidentally fall while choosing the angle for the photo.
Murat Nasyrov was insanely popular in the late 90s / Photo: uznayvse
And no matter how difficult it is, for his family, life goes on. We have collected information about how the children and wife of the late Murat Nasyrov live now.
How the family of Murat Nasyrov lives after his death
Murat Nasyrov and Natalia Boyko met during their student days. Officially, they never signed, but they got married according to the Uyghur tradition and became the parents of two beautiful children: they had daughter Leah and son Akim.
Murat Nasyrov and Natalya Boyko have been together since their student years / Photo: https://www.instagram.com/liyanasyrova/
Leah is now 25 years old. She, like her father, has a musical talent: she plays the guitar perfectly, attended a music school. But as an education, she chose not the music industry, but Faculty of International Economics at the Academy. Plekhanov.
Liya Nasyrova decided not to follow in the musical footsteps of her father / Photo: https://www.instagram.com/liyanasyrova/
She is active on Instagram and shares pages of her life with fans. Little is known about her personal life: she is not married, she does not disclose the details of her private life. Judging by the comments on the Web, Nasyrov's daughter plans in the future finalize the unpublished works of his father and present them to the public.
Liya Nasyrova actively maintains a page on Instagram / Photo: https://www.instagram.com/liyanasyrova/
Akim Nasyrov is now 21 years old. He also inherited musical talent and in order to become a professional saxophonist, entered the Gnessin Schoolwhere his father also studied.
Akim Nasyrov is actively engaged in creativity / Photo: https://www.instagram.com/akim_nassyrov/
He writes songs, many say that the guy's voice timbre is similar to his father's.
Grown-up children of Murat Nasyrov / Photo: open sources
Natalya Boyko, who previously performed under the pseudonym Selena, after the death of Murat Nasyrov devoted herself to raising children. According to the singer's will, all his property, including the rights to songs, went to his children and immediate family.
Left alone with two children Natalia started giving private vocal lessons, I recorded backs for the A-Studio group to earn money. Currently, she also teaches at the Ostankino Studio School, among her students there are also finalists of the Russian show "Voice".
Natalia Boyko and Murat Nasyrov / Photo: open sources
Judging by her rare but very warm interviews, Natalia still loves Murat and cannot come to terms with his loss. There has been no loud news about a change in the marital status of a woman over the years.
After Nasyrov's death, his widow, along with her children, often began to visit his parents in Alma-Ata, where her husband's grave is located.
Murat Nasyrov with the main woman of his life – Natalya / Photo: open sources
Now Nasyrov's family is helped by his many friends, with whom he was once friendly.
Hits of Murat Nasyrov, which everyone knows
Let's recall a few immortal hits of Murat Nasyrov:
We also recall that today it became known about the tragic death of Gaspard Ulliel.
.

Source From: Segodnya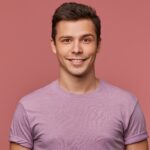 As an entertainment author with over 7 years of experience, I bring a diverse background to my writing. I have a proven track record in the journalism industry. My expertise extends beyond writing, as I have experience producing video content for websites and social media platforms, offering a well-rounded perspective on the entertainment world