January 21 – Alcohol Independence Day: which of the stars got rid of addiction?
On January 21, the whole world celebrates Alcohol Independence Day. This date is dedicated to everyone who has learned to live without alcohol. In support of the thesis and the fact that addiction can be overcome, we share the stories of stars …
Celebrities who managed to overcome alcohol addiction / Фото: Getty Images
The life stories of stars prove the fact that you can get out of the most difficult situation if you make an effort and have a big goal. On Alcohol Independence Day, we are sure that for many, the following facts about the stars who have overcome alcohol addiction can be an inspiration.
Celebrities who have recovered from alcohol addiction
Brad Pitt
The divorce of Jolie and Pitt came as a shock to the world, especially when Angelina accused her husband of alcohol abuse. Later, in an interview with GQ, the actor said that indeed drank alcohol for many years. It all started back in college: then the actor drank almost every day. Of course, this left its mark on the marriage with Jolie. As a result, Brad Pitt decided to give up addiction. He was helped by classes in a rehabilitation center.
Brad Pitt admits he has a drinking problem / Фото: Getty Images
Larisa Guzeeva
Movie star and TV presenter Larisa Guzeeva more than once during an interview or on set "Let's get married" openly said that she had problems with alcohol. She started drinking in her first marriage. – to spite her drug addict husband. Coding and willpower helped her get rid of addiction to alcohol.
Guzeeva's problems with alcohol began in her first marriage / Photo: instagram.com/_larisa_guzeeva_/
Pamela Anderson
Hollywood actress and model Pamela Anderson only in 2014 frankly told how she had been abusing alcohol for many years. So she tried numb the pain of childhood physical abuse. There were also drugs in her life. She managed to lead a sober life only after she turned to specialists.
Pamela Anderson drowned out childhood trauma with alcohol / Фото: Getty Images
Shaya LaBaf
The infamous actor has been seen in a state of intoxication more than once. And somehow he was even arrested for disturbing the peace right in the Broadway theater during the musical "Cabaret". He was taken out of the hall in handcuffs, the actor also managed to spit in the face of the policeman. Due to the situation, LaBeouf was sentenced to 6 months of mandatory treatment in a rehabilitation center.
Shia LaBeouf regularly finds herself at the epicenter of scandals / Фото: Getty Images
Kate Moss
The famous model Kate Moss in her youth led a rather hectic lifestyle. The paparazzi have repeatedly photographed the podium star in a state of alcohol or drug intoxication. She also had to undergo treatment, but also Breakdowns happened regularly. Now Kate Moss is trying to control herself so as not to allow frivolous situations where the thirst for alcohol or drugs could take over her.
Kate Moss led a hectic life in her youth / Photo: instagram.com/katemossagency
Grigory Leps
The famous singer Grigory Les has repeatedly said in an interview that he liked to drink. Moreover, his track "A glass of vodka on the table" has become a permanent companion of all parties in karaoke. But still, over the years, health problems appeared, because of which the artist had to reconsider his attitude to alcohol. Due to problems with the pancreas, the singer almost died. Now Leps is trying to control himself and, with rare exceptions, hardly drinks.
Grigory Leps eventually revised his views on alcohol / Photo: instagram.com/gvleps
Britney Spears
In the life of Britney Spears, problems with alcohol began against the backdrop of a terrible depression and problems in her personal life that she had in the 2000s. Fortunately, after going through rehabilitation (several times), the singer managed to curb cravings for addictions. Now she is actively involved in sports, dances a lot, and her young fiance Sam Asgari also brings joy to her life.
Britney Spears went through a difficult period in the 2000s / Photo: https://www.1zoom.ru/
Dana Borisova
Russian TV presenter and socialite Dana Borisova in 2008 became the heroine of all the tabloids against the backdrop of a scandalous separation from her husband. Then it became known that the artist used alcohol and drugs. Relatives managed to help the star: she underwent treatment and now promotes a healthy lifestyle.
Dana Borisova managed to cope with the problem / Photo: instagram.com/danaborisova_official
Ben Affleck
Hollywood handsome Ben Affleck struggled with alcoholism on his own for many years, and recently even hinted that his marriage to Jennifer Garner was the reason for his craving for alcohol (he later apologized for these words). Alcohol was rumored to be a key reason for their divorce. But now the artist managed to cope with the problem, and he found happiness with Jennifer Lopez.
Ben Affleck has been to rehab more than once / Photo: https://www.1zoom.ru/
Lindsey Lohan
Having become popular too early, Lindsay Lohan could not cope with this burden and became addicted to alcohol and drugs. In the 2000s, it was literally impossible to catch the actress sober, every now and then she fell into the lenses of the paparazzi. More than once she was treated in rehab, but then broke down again. According to the latest news everything in her life was formed and she is getting ready for the wedding.
Lindsay Lohan failed early fame / Photo: https://www.1zoom.ru/
Mel Gibson
Legendary actor Mel Gibson has also often found himself at the center of controversy due to his behavior while intoxicated. He could speak unethically, fight or insult someone, for which he then he had to apologize.
Mel Gibson got into scandals more than once because of drunken antics / Фото: Getty Images
Tatyana Dogileva
Russian actress and director Tatyana Dogileva does not hide the fact that for many years she had problems with alcohol. She even could disrupt the shooting, which, of course, negatively affected her reputation. Relatives helped her regain herself.
The actress could even disrupt the shooting / Photo: vokrug.tv/
Robert Downey Jr
The famous actor Robert Downey Jr. suffered from alcoholism back in the mid-90s. Addiction even landed him in jail. His wife helped Robert fight alcohol addiction. For many years he does not drink and leads a healthy lifestyle, justifying the image of Iron Man assigned to him.
Now the actor leads the right way of life / Photo: https://www.1zoom.ru/
Johnny Depp
The black streak in the life of Johnny Depp began in March 2015, when the shooting of the fifth part "Pirates of the Caribbean" had to be stopped due to an injury to the actor. How did he get it? Depp, after a long period of sobriety, broke loose, got drunk with friends and punched a glass door during a quarrel with his wife on the phone. Johnny is periodically forced to fight alcohol.
In 2015, Johnny Depp broke again / Фото: Getty Images
Yuri Nikolaev
The legendary TV presenter Yuri Nikolaev said in an interview that he had been treated for alcoholism for several years, changing clinics. And only in 1983 he was able to overcome addiction and return to television.
Yuri Nikolaev was treated in different clinics / Photo: vokrug.tv/
Daniel Radcliffe
It's hard to believe, but the star "Harry Potter" became addicted to alcohol at the age of 18. He drank every day, he could show up for filming drunk, and then come home and drink again. In 2010, he managed to cope with the problem. He later admitted that afraid to be part of the collections "Where are these child actors now".
Star "Harry Potter" worries about the future / Photo: https://www.1zoom.ru/
Dmitry Kharatyan
The famous blonde Dmitry Kharatyan had problems with alcohol in his youth, in fact, from the moment he became popular. Then the actor often appeared at public events pretty drunk. This the habit almost ruined his marriage, but the actor managed to pull himself together and give up alcohol.
Alcohol nearly ruined the artist's marriage / Photo: open sources
Alec Boludin
Alec Baldwin began attending Alcoholics Anonymous at the age of 26. And for more than 30 years he does not drink at all.
Alec Baldwin hasn't had a drink in over 30 years / Фото: Getty Images
Matthew Perry
Crazy glory after the release of the series "Friends" on the screens almost ruined the life of Matthew Perry, although he later admitted that he always liked to drink. But fame helped him cope with addiction – they just stopped pouring him in bars, arguing this: "I just read that you can't drink".
Matthew Perry liked to drink even before "Friends" / Photo: https://www.1zoom.ru/
Alexander Domogarov
Russian actor Alexander Domogarov was hospitalized several times because of alcohol. Chronic problems helped the actor to overcome work in the theater and cinema.
Alexander Domogarov had chronic problems with alcohol / Photo: uznayvse
Hopefully these celebrity drinking incidents are a thing of the past.
Also see a selection of archival photos of Ani Lorak with her family.
.

Source From: Segodnya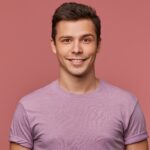 As an entertainment author with over 7 years of experience, I bring a diverse background to my writing. I have a proven track record in the journalism industry. My expertise extends beyond writing, as I have experience producing video content for websites and social media platforms, offering a well-rounded perspective on the entertainment world