The network is actively discussing the fact that the scene with Chris Noth was cut from the final episode of the sequel "Sex in the city". Now it became known what actress Cynthia Nixon thinks about it
Situation with "cancellation" Chris Note is heating up / Photo: open sources
In the past few weeks, a scandal of unprecedented proportions has flared up in Hollywood. Four women immediately accused the actor of the series "Sex in the city" Chris Noth in harassment. At the moment, there is no evidence yet, but the career has already gone downhill. And this week it was reported that from the final episode of the series "And just like that", where Chris Noth was involved, a scene with him was cut.
The reaction of Cynthia Nixon, the performer of the role of Miranda, has already appeared on this event. According to her, she fully supports this decision of the creators.
Cynthia Nixon approves removal of Chris Noth from final series "And just like that" / Photo: Instagram
I think we are very lucky that these changes were made and now we are very proud of our show,
She spoke about this in an interview with Entertainment Tonight.
Chris Noth was cut from the series finale / Photo: Instagram
As for Chris Noth himself, he previously commented on the situation with the accusations, saying that all the stories are lies.
We continue to monitor how the situation develops further.
.

Source From: Segodnya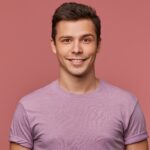 As an entertainment author with over 7 years of experience, I bring a diverse background to my writing. I have a proven track record in the journalism industry. My expertise extends beyond writing, as I have experience producing video content for websites and social media platforms, offering a well-rounded perspective on the entertainment world