The star coaches of the new season of "Voice of the Country" almost quarreled over the participant
Olya Polyakova angry with Nadya Dorofeeva because of the participant of the "Voice of the Country" / Photo: YouTube
With the start of blind auditions at the "Voice of the Country" 2022, star coaches are forced to fight for the best vocalists who come to test their strength.
So, in the first episode of the 12th season of the vocal project, 22-year-old Inessa Gritsaenko performed an unusual version of the hit "Geese". The girl was so impressed with her number that all four chairs turned to her.
Recall that the coaches of the show this year were Svyatoslav Vakarchuk, Olya Polyakova, Nadya Dorofeeva and Potap. Watch the performance of Inessa Gritsaenko in the show "Voice of the Country":
Inessa did not think long and chose the DOROFEEVA team, whose ward became the winner of the show last year. Nadya was very happy with the girl's decision, unlike Olya Polyakova – the singer said that she would ban her rival in the dressing room.
Next time I will cover your dressing room with a mop," Polyakova turned to Dorofeeva.
According to the results of the first edition of blind auditions, Olya Polyakova's team has two participants, Nadia Dorofeeva has three, Svyatoslav Vakarchuk has two and Potap has one.
In the show "Voice of the Country" also appeared the fifth chair, which was occupied by Alexandra Zaritskaya and Andrei Matsola. Under the new rules, they can give a second chance to a contestant who hasn't been chosen by the show's coaches.
Earlier we said that the defender of the Donetsk airport brought the coaches of the "Voice of the Country" to tears and ended up in Polyakova's team.
.

Source From: Segodnya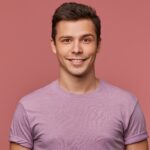 As an entertainment author with over 7 years of experience, I bring a diverse background to my writing. I have a proven track record in the journalism industry. My expertise extends beyond writing, as I have experience producing video content for websites and social media platforms, offering a well-rounded perspective on the entertainment world