Can Lies Be Accepted In A Relationship? In the show Without an appointment Friday on Europe 1, the sexologist and psychoanalyst Catherine Blanc answers the question of Brigitte who wonders how to tell her husband that she lied to him about a weekend when she left alone to decompress. She had told him that she was taking time off for work.
Brigitte's question
"I have a little tricky question. I lied to my husband when I told him I had to leave for the weekend for my job. In the end, I left alone, I really needed to decompress. because I was really very tired. I left without my children and I did not really enjoy my weekend. I felt guilty about this situation. What advice do you have and how can I bring up the subject with my husband? "
Catherine Blanc's response
"Before talking to her husband about it, what is interesting is that lying is the expression of a need for freedom. Our children do that: they tell us that they are going to do things and they are doing something else. Not so much because they are afraid of being told no but because they need to prove to themselves that they can belong to each other. There, she left like a child, because she just can't seem to say 'I'm going to get some fresh air, I'm going to relax, I need to rest, I need to sleep and I need no one called upon me'.
Instead of giving herself time, she did it like a child but she also found herself like a child, that is to say guilty. So the goal now for her is not to go see her husband to confess his misdeed, which would be another way of seeking punishment.
She didn't cheat on anyone, so that's okay right?
We can see that it is a deception for her, insofar as she belongs to the other. That says a lot about what she goes through. Of course, it is difficult to live with a family, its children, the solicitation of each other … But we can clearly see that it is difficult to belong to one another. Otherwise, she could say 'stop, no, go ask your dad,' which would be a sort of possibility of giving herself a bubble of individual safety. She can't seem to do it right now so she did it through secrecy and eventually didn't even rest.
What can she do next time to go and enjoy it?
She'll just say, 'I'm really tired, I need some fresh air, I'm going to take a weekend, honey take care of the kids, it'll do me the most good.' If he replies: 'But how are you going to leave? Who are you going with and where? She may say, 'Listen, stop, I'm going to rest and let's stop believing that I'm still fulfilling the wishes of someone who would now be a lover.'
You have to be able to say things. Afterwards, if he wants to post private detectives to watch her, that says a lot about their relationship. It doesn't exist that we are 24 hours a day with the same energy, the same availability. But before leaving for the weekend, you have to say to yourself 'if I am there, it is because there are spaces that I cannot create as part of my relationship'. And it is first within this framework that they must be created.
Maybe her partner feels exactly the same?
Men are more willing to spend time for themselves because they often go away with friends. They are going to do a sporting thing for example, which the women agree less. Once again, Brigitte must first find spaces within her family. If necessary, she can leave for the weekend if it is a way to have a space for her. We should not be eaten by others, whether physically or sexually, neither by children, nor by work … On the contrary, there are times when we need to belong to ourselves, and that can be for an hour during the day, without it necessarily being a full weekend. "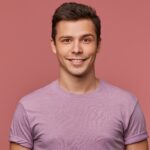 As an entertainment author with over 7 years of experience, I bring a diverse background to my writing. I have a proven track record in the journalism industry. My expertise extends beyond writing, as I have experience producing video content for websites and social media platforms, offering a well-rounded perspective on the entertainment world