Covid-19 is making a comeback. This Tuesday, before the deputies, Prime Minister Élisabeth Borne launched Tuesday "a solemn appeal" to wear the mask in public transport and in contact with vulnerable people. "Let's respect the barrier gestures, wear the mask as soon as we are with fragile people or in promiscuous areas. These are small gestures that save lives", she pleaded. For the past few weeks, the epidemic situation has been deteriorating and the 9th wave is already present in the territory.
"This new wave reminds us: the virus has not disappeared, the epidemic still strikes, kills again," she added. This is "additional pressure" on hospitals which are already dealing with epidemics of influenza and bronchiolitis, she recalled, calling for vaccination against influenza and Covid. "Get vaccinated, it protects you, it protects your hospital," she insisted.
"Terrifying comments about vaccines"
Welcoming the "exceptional" work of the nursing staff, Élisabeth Borne considered that "our duty is to help them, not to take purely ideological measures which would make their mission even more difficult". Several opposition groups are calling for the reinstatement of caregivers not vaccinated against Covid, a subject which had provoked heated debates last week in the Assembly.
"I assume to refuse to put political maneuvers before science" and "not to support purely demagogic measures", she added. Criticizing "terrifying remarks on vaccines" of which "some border on obscurantism", the Prime Minister said that she did not "think, in this hemicycle, in the country of Pasteur, what to say that we trust in the word of our scientists and in the effectiveness of our vaccines would lend itself to such heated debates".
A 46% increase in one week
"But your screams will not make us back down, we will assume, we will always choose responsibility" and "science", she pleaded. The Covid-19 epidemic, which experienced a brief lull in France after a wave in early autumn, is starting up again. On Friday, 48,629 new cases were recorded, compared to 33,177 new cases the previous Friday, an increase of 46%. Elisabeth Borne reported an increase of "almost 10% in hospitalizations over one week" and 22% those "in critical care", and 400 deaths last week.
Source: Europe1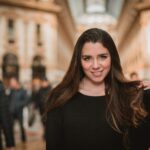 I'm a journalist who covers health care news. I've been working in the news industry for more than 6 years. I have experience writing for print, online, and television. My work has been published by various news websites and magazines.