Geoffrey Branger, edited by Romain Rouillard
06:14, November 30, 2022modified to
08:08, November 30, 2022

After the mobilization of psychiatrists on Tuesday, it is the turn of liberal doctors and biologists to make their demands heard on Wednesday. They demand in particular the doubling of the price of the consultation. A revaluation that they consider essential to the survival of our health system.
This is a first since 2015. This Wednesday, the day after the mobilization of psychiatrists, all the unions of liberal doctors and biologists are calling for a strike to assert their demands. And in particular the doubling of the price of the consultation, now established at 25 euros.
Several thousand cabinets should thus be closed everywhere in France. For Jérôme Marty, general practitioner and President of the French Union for Free Medicine, this movement above all puts pressure on the government. "It only lasts two days, so it will have little impact overall, the ARS will certainly requisition doctors and we will respond to these requisitions. But this movement aims for one thing: to allow the government to take mobilization into account. S 'He does nothing, so we will not hesitate to go into a harder, longer movement, which will be much more impactful for him,' he warns.
"We can't go on like this anymore"
For her part, Céline Bretelle, spokesperson for the Doctors for Tomorrow collective, considers this mobilization necessary to save our health system. "We can no longer continue like this with a consultation at 25 euros, which is why we are asking for a revaluation of up to 50 euros to be able to hire a secretary or an assistant ourselves and to relieve us of this administrative burden that we a on a daily basis. It would allow us to free up 20% of our working time".
This is a historic movement since it is the first time that all the unions and doctors' representatives have united around the same demands.
Source: Europe1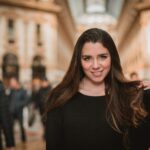 I'm a journalist who covers health care news. I've been working in the news industry for more than 6 years. I have experience writing for print, online, and television. My work has been published by various news websites and magazines.