Europe 1 with AFP
11:36 a.m., November 30, 2022modified to
12:02 p.m., November 30, 2022

The seasonal flu epidemic has now been declared in France, hitting Brittany and Normandy, health authorities announced on Wednesday, as the country is already facing waves of bronchiolitis and Covid-19. "Brittany and Normandy have gone into epidemic", announced the public health agency France in a report of the past week to November 27. Overseas, the flu epidemic was already hitting Martinique, Mayotte and Reunion.
A rather early epidemic
Other regions are also in the "pre-epidemic" phase. This is the case of Auvergne-Rhône-Alpes, Centre-Val de Loire, Grand Est, Hauts-de-France, Île-de-France and Provence-Alpes-Côte d'Azur. The arrival of the influenza epidemic is proving to be rather early this year, in particular compared to the previous season when it had reached a very late peak, at the beginning of spring.
Above all, it occurs when two respiratory epidemics are already affecting the country: the Covid, which has rebounded in recent days, and bronchiolitis, at the origin of an outbreak in babies, unprecedented for ten years. For the flu, the arrival of the epidemic is reflected in a sharp increase in consultations with the doctor, which have jumped by half since last week throughout the metropolis.
Vaccination campaign struggles to take off
Likewise, the situation begins to show itself in the hospital. Visits to the emergency room for flu-like illness have also increased by half. For the time being, the level of serious cases and deaths nevertheless remains limited, with around twenty patients in intensive care and three deaths, specify the health authorities.
However, this rapid arrival of the flu makes it all the more urgent to vaccinate people at risk, especially all over 65, while the campaign is struggling to take off. It is "important for people at risk to get vaccinated against the flu without delay", insisted Public Health France.
Source: Europe1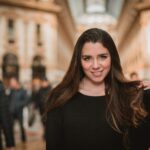 I'm a journalist who covers health care news. I've been working in the news industry for more than 6 years. I have experience writing for print, online, and television. My work has been published by various news websites and magazines.