According to Public Health France, 5,000 people discovered their seropositivity in 2021. A figure lower than in previous years, but deceptively estimated by Professor Gilles Pialoux, head of the infectious and tropical diseases department at the Tenon hospital in Paris, in due to the drop in the number of screenings in France, in particular because of the health crisis. In the show Well done for youit discusses the best ways to protect yourself against HIV infection, which can affect all age groups.
The condom, the cornerstone
Above all, the first way to guard against the AIDS virus is to use condoms, explains Gilles Pialoux, who regrets that only 34% of young people "use them during their first sexual intercourse". "We have made this tool that is the condom and which is nevertheless effective. It protects against other sexually transmitted infections, and it is not an old tool", he adds to the microphone of Julia Vignali and Melanie Gomez.
For him, this "effective" tool remains the cornerstone in the fight against HIV.
Accessible preventive treatment
Professor Gilles Pialoux also puts forward a preventive treatment, PrEP, for "pre-exposure prophylaxis". "This is for people who are not contaminated and who take a set of generic active products in a single tablet. And anyone who considers themselves at risk can access PrEP", details the head of service at the Tenon hospital, adding that "for a little over a year, (this treatment) can be prescribed in town by a general practitioner".
Gilles Pialoux affirms that there are two treatment plans: "There are those who take a tablet every day, and those who take it on demand". And to add that PrEP "saves lives because it prevents HIV contamination at a rate of more than 96% efficiency".
Why you should get tested
Finally, in the show Well done for you, the professor, also a member of the French Society for the Fight against AIDS, advocates screening, in decline largely due to Covid-19. "If you are screened (positive), you are treated. And if you are treated, you are no longer contaminants, so you break the chain of contamination", explains the professor on Europe 1.
"Screening is a prevention tool since it will allow the person to adapt their behavior and above all to be treated", continues Gilles Pialoux, "and there, we are almost 100% effective", supports- he. "We have tools, but they do not go far enough towards the target", he regrets nevertheless, while this Thursday was marked by the world day of fight against AIDS.
Source: Europe1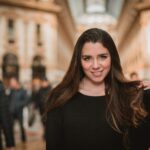 I'm a journalist who covers health care news. I've been working in the news industry for more than 6 years. I have experience writing for print, online, and television. My work has been published by various news websites and magazines.