Yasmina Kattou, edited by Laura Laplaud
2:25 p.m., December 06, 2022modified to
7:11 p.m., December 06, 2022

Due to a very low production of the nuclear fleet, load shedding could take place this winter, warned the government. Two consecutive hours maximum per day where patients on respiratory assistance at home will not be among the priority people, announced the spokesperson for Enedis.
The public authorities are preparing possible scheduled and targeted power cuts this winter in the event of an overload of the electricity network if it is very cold. Will people on life support at home be exempt from these power outages? No, said Monday evening Laurent Méric, the spokesperson for Enedis. "They are possibly offloadable, these people are non-priority if I can say so, as they are possibly offloadable, we pay particular attention to them and with the public authorities and with the ARS, if we know that they will be offloaded, we will send someone and eventually, we will help them go to a place that will not be offloaded.
Patients invited to report
What will concretely happen for these patients once their respiratory assistance is cut off? The patients concerned are invited to report to the regional health agencies (ARS) or nearby town halls. The electricity supplier Enedis will then be notified. Then, emails, SMS or even calls will notify patients two days before the power cuts to see if they have made their arrangements. People who want it will then be helped to be transported to a place that will not be relieved.
Town halls, but also hospitals are part of it, but for Frédéric Le Guillou is a pulmonologist, president of the Respiratory Health Association, it is not a good idea in a period of epidemic resumption of Covid-19. "We must preserve patients who have respiratory failure and who are fragile vis-à-vis all infections. And indeed, avoid putting them where there is a greater concentration of infections. By definition, the hospital where people are not well, where there is a greater concentration of infections," he explains.
Enedis wishes to reassure: there will be no surprise cuts so that all patients can organize themselves. Power cuts will be programmed and targeted, two consecutive hours maximum, with load shedding confirmed the day before.
Source: Europe1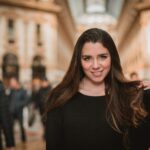 I'm a journalist who covers health care news. I've been working in the news industry for more than 6 years. I have experience writing for print, online, and television. My work has been published by various news websites and magazines.