Yasmina Kattou, edited by Laura Laplaud
08:13, December 07, 2022
People on respiratory assistance at home will not be exempt from power cuts this winter in the event of load shedding, confirmed Enedis spokesperson Laurent Méric before being taken over by Emmanuel Macron. What are the 4,000 people on ventilators at risk of? We take stock of the safety rules with Jesus Gonzales, president of the French-speaking pneumology society.
"Stop, let's stop with the scenarios of fear". A frank and direct update from Emmanuel Macron this Tuesday. The President of the Republic was probably annoyed by the comments around potential power cuts this winter. In his viewfinder, the Enedis network manager.
Monday evening, Laurent Méric explained that the 4,000 patients on artificial respirators will not be among the priority customers. "They are possibly offloaded, these people are non-priority if I can say so with the public authorities and with the ARS, if we know that they are going to be offloaded, we will send someone and possibly, we going to help them get to a place that won't be offloaded," he said.
Strict regulations to protect these patients
In the event of load shedding, what are the safety rules for patients on respiratory assistance? "Obviously, we did not wait for there to be a risk of a national cutoff to warn these patients. There are very strict regulations that have been imposed to protect these patients for years", advances Jesus Gonzales, president of the French language pneumology society.
"We have almost 12 hours of backup battery"
"Any patient who uses respiratory equipment for more than 16 hours a day must have two machines classified as life support. Each of these machines has internal batteries with a lifespan of approximately four hours. The regulations require an external battery to be fitted in addition and to set up a manual machine that we inflate by hand if we ever really reach the end of the battery", he adds, wanting to be reassuring.
"If we calculate, we have almost 12 hours of safety battery, and in addition the company which provides this equipment by regulation must go to the patient urgently to rescue him", he says at the microphone of Europe 1 Load shedding or not this winter? In any case, the decline in our electricity consumption is confirmed: minus 8.3% last week.
Source: Europe1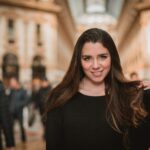 I'm a journalist who covers health care news. I've been working in the news industry for more than 6 years. I have experience writing for print, online, and television. My work has been published by various news websites and magazines.