These are infections that worry part of the medical world. Infections with streptococci A, bacteria in particular at the origin of scarlet fever, are experiencing an unusual increase among children in France, underline the health authorities. A total of 8 children have been admitted to intensive care in different regions – Occitanie, Auvergne-Rhône-Alpes, Nouvelle-Aquitaine – over the past 15 days. And two children have already died after being infected with the bacteria. Worse, three adults were infected, and one of them died. But should we really be worried about these first cases identified?
A very common bacterium
This is the whole question because streptococcus A is a very widespread bacterium in France, in particular responsible for certain bacterial angina or even scarlet fever. This disease causes a high fever, and is often accompanied by red patches on the body.
But sometimes the bacteria enters the bloodstream and leads to complications. "Most of the time, these are benign conditions. As we are in a period of significant viral infection, there may also be an increase in bacterial infections", underlines Romain Basmati, secretary general of the French Society of Pediatrics, who is intended to be reassuring in the face of the increase in the number of serious cases.
Saliva screenings
"But, for two or three years, with the pandemics, there have been many viral and bacterial infections which had decreased because there were barrier measures. And now, with the resumption of a slightly more normal life , a lot of bacteria are circulating when they had circulated less lately", he continues at the microphone of Europe 1.
To assess the extent of contamination, the authorities encourage doctors to carry out saliva tests in all children who show symptoms of angina. To determine if it is bacterial, antibiotics will then be prescribed. The child's general condition then improves within 24 to 48 hours.
Source: Europe1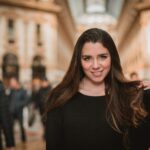 I'm a journalist who covers health care news. I've been working in the news industry for more than 6 years. I have experience writing for print, online, and television. My work has been published by various news websites and magazines.