Melanie Faure
6:32 p.m., January 06, 2023
Several batches of oysters, mussels and clams have been recalled by Rappel Conso. The government's dangerous products alert site warns of the presence of norovirus on many products, while in Normandy, a decree has banned fishing since January 3.
Consumption reminder sounds the alarm. The government site calls for vigilance after the marketing of several batches of contaminated whelks and oysters. Indeed, traces of norovirus have been detected on shells near the Normandy coast, on the Channel side. A decree temporarily prohibits shore fishing as well as recreational shore fishing since Wednesday.
Nine oyster references are affected by the current recall, which runs until January 19 for some, including Super U and Intermarché brands.
Contaminated mussels and clams
Oysters are not the only products presenting a risk of contamination: mussels and clams are also concerned. Rappel Conso calls on buyers to bring them back to the store immediately if they have not been consumed.
What can norovirus cause? It can cause vomiting, abdominal cramps and diarrhea.
Source: Europe1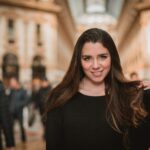 I'm a journalist who covers health care news. I've been working in the news industry for more than 6 years. I have experience writing for print, online, and television. My work has been published by various news websites and magazines.