Céline Géraud, edited by Juliette Moreau Alvarez
06:10, January 07, 2023modified to
06:32, January 07, 2023

Emmanuel Macron announced several measures for health actors on the occasion of his wishes to the sector. Among his announcements, the Head of State shared his desire to give more autonomy to each service, as well as to develop an administrative and medical tandem. All is not well received on the side of caregivers.
This Friday, the President of the Republic Emmanuel Macron went to Essonne where he sent his wishes to health actors, in the midst of discontent from liberal doctors who have been demanding since the beginning of the year a consultation at 50 euros. The Head of State unveiled the measures of the plan which should bring the health system out of its deep crisis. Europe 1 takes stock of Emmanuel Macron's announcements.
More autonomy
By June 1, the head of state wants to give more autonomy to each service. The aim is to ease the workload of carers and make the job more attractive. This measure was well received by certain professionals, such as Djillali Annane, head of the intensive care unit at the Raymond-Poincaré hospital in Garches: "It is one of the messages that can help reconcile caregivers with the hospital and the system of health," says the doctor.
If the intention is appreciated on the side of this specialist, Djillali Annane warns all the same that we must now consult each other in order to find the right way to proceed. "Operators, government, administrations and we also the players must now find the toolbox that makes it possible to achieve this ambition."
A poorly received administrative and medical tandem
Emmanuel Macron also announced the arrival of an administrative and medical tandem at the head of each hospital. Currently, the culture of profitability crushes that of care and the patient. However, this rebalancing is not good for Jean-Paul Hamon, honorary president of the Federation of Doctors of France. "It's time for the administration to hand over. It's time for the caregivers to speak," he says. For the doctor, these announcements were "a big disappointment". "The president has not taken the measure of the extent of the disaster," he said at the microphone of Europe 1.
Finally, the president pleaded for the liberalization of teleconsultation, which is now capped at 20% of a doctor's annual activity volume.
Source: Europe1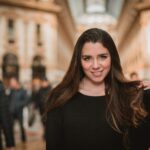 I'm a journalist who covers health care news. I've been working in the news industry for more than 6 years. I have experience writing for print, online, and television. My work has been published by various news websites and magazines.