Better access to care, better remuneration for health professionals, reorganization and doctor-administrator tandem… In his wishes addressed to caregivers, Emmanuel Macron dangled many measures, in a reform of the health system that he would carry out in five months. But all is not well received on the side of caregivers. Starting with Patrick Pelloux, president of the emergency doctors of France, who denounces at the microphone of Europe 1 an "impossible" project to carry out which would only be a "great incantation".
"There is no roadmap"
"The questioning of activity-based pricing is something that he had already mentioned in 2017 and which was in his 2022 health program. It was not done. Then the reorganization is very, very vague. There are already consultations taking place, but no one is in agreement around the table. He wants to reorganize but we don't know where we are going, there is no sheet road contrary to what we believe", he explains.
For the doctor, the causes of the "failure" of the health system are however perfectly identified, with in the first place the reform of the 2007 Hospital plan "which is still rampant" and which has almost eliminated the specialized services. But also the recent Ségur concerning hospital practitioners: "We lost four levels with Ségur, which represents a lot of money and which explained the flight of pediatricians in the fall. There is no other explanation. And obviously, it's as much less in retirement. So there is also a problem of attractiveness for nurses, "he explains.
Worrying excess mortality
The situation is such that France, according to the emergency doctor, has fallen below the European average for the number of beds per 100,000 inhabitants. It also points to the disparities in access to care depending on the department in which the patients are located, mapped in a 2021 report by the Research, Studies, Evaluation and Statistics Department (Drees).
"The figures speak for themselves. We now have infant mortality after postpartum, which is catastrophic. We are at the level of certain developing countries because we have closed too many maternity wards, we have been too far. There, we know that we had an excess mortality of 10,000 people this summer. The ministry took shelter behind the heat wave, not to say that it was the problem of access to care, "warns Patrick Pelloux .
"There, you have an excess mortality with the flu and the Covid-19 which continues to kill 100 to 120 people a day. We are still dealing with the same problems", he adds before concluding: "this night in Paris, there are people who died of natural causes. We don't have a doctor to go and do the death certificates. So for the moment, people keep the corpses at home without knowing if in the afternoon a doctor will be available.
Source: Europe1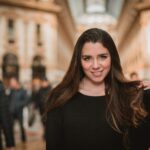 I'm a journalist who covers health care news. I've been working in the news industry for more than 6 years. I have experience writing for print, online, and television. My work has been published by various news websites and magazines.