Have you noticed that your favorite dish is mostly placed at the top of your ranking because it reminds you of a good moment from your childhood? Your grandmother's cooking, the Sunday dish you ate with your family, the sweets you were entitled to on holidays… Food is intimately linked to emotions. Food is therefore a strong emotional barometer, which explains why in the event of stress, anger, or even great sadness, many people turn to the refrigerator and relieve themselves by eating.
Difficult then to stop snacking, over-consuming or even feeling guilty. guest of Well done for you on Europe 1, the psycho-sociologist Christèle Albaret shares her advice to avoid being manipulated by food in order to achieve the "food positive attitude".
"We must get out of diktats"
Each person has a different relationship with food. While still emotional, it can also be toxic, illustrating a hold food has on us. If this is the case, several signs should alert us. We must establish "what place food has in our heads, if we feel guilt for example", begins Christèle Albaret. To restore a healthy relationship with what you eat, "you have to get out of diktats": do not feel guilty when you give yourself a big snack, when you buy a product with Nutri-score D or E.
Emotional hunger can also cause you to eat without feeling hungry. In this case, "you have to pause, ask yourself if you are hungry" and realize if you are in the grip of physiological or indeed emotional hunger. It can also allow us to better understand ourselves, by asking ourselves, "here, what is the emotion that I feel and how can I remedy it" without passing on my emotions to the food. An exercise of the psycho-sociologist which is simple in theory, but which can completely upset your relationship to food.
Sometimes, of course, our emotional regulator can be out of balance. In this case, it becomes even more complicated to take charge of your emotions without bringing food into the equation. Therefore, Christèle Albaret advises to "adjust". "The more we look, without judging ourselves, at the way we eat, the more we will realize this emotional imbalance," she explains. So, you have to ask yourself and realize that "the food is not going to respond" to my problem. "A madeleine can never help me to have confidence in myself" for example, notes Christèle Albaret at the microphone of Europe 1.
Raise your "backbone of confidence"
All of this consists of doing a retrospection on oneself, even having a certain click. Simple to say, much less to apply. Other little tricks can help achieve this detachment with food. For Christèle Albaret, we must first understand each other. To do this, Christèle Albaret asks you to work on yourself step by step: take control of your "self-love", then your "self-esteem". Then, you have to work on "self-confidence", "the experience you have of yourself" and finally "self-affirmation". A seven-step journey, which she calls "the spine of confidence" that can help unlock anything.
"We all have a clear way of meeting our emotional needs, let's stop going on derivations," repeats the psycho-sociologist. This is how we also manage to have fun with food. "Once we have understood that, then we will take care of ourselves, of what we are, what we need in our life". "Be hungry for yourself", before fueling your emotions with food, concludes the specialist.
Source: Europe1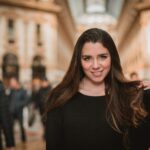 I'm a journalist who covers health care news. I've been working in the news industry for more than 6 years. I have experience writing for print, online, and television. My work has been published by various news websites and magazines.