Arthur Sadoun, boss of the world's third-largest communications group Publicis, launched an appeal on Tuesday from Davos to large companies to "break the taboo of cancer at work", a few months after having made public his fight against a tumor linked to the human papillomavirus ( HPV). At 133 avenue des Champs-Elysées in Paris, the office of this regular in international travel found its usual appearance in January and space between a messy library and an ejection seat.
But the 51-year-old, athletic-looking leader now bears a fine scar on his neck, and the painful memory of a seven-week preventive treatment of radiation and chemotherapy during which he remained at the helm of the French group, surrounded of medical equipment. Talking about your cancer, especially when you are the boss of a CAC40 group, "is to put your vulnerability in the public square", testifies Arthur Sadoun in an interview with AFP. "In addition, it happened to me 4 months before the end of my mandate", specifies the chairman of the management board – renewed for four years last September – who says he "did violence in the name of transparency".
His disease announced publicly last April
In a video published on April 9, Arthur Sadoun appeared emaciated after undergoing surgery to remove "a small tumor". "All the cancer cells have been removed. Today there is nothing to worry about," he reassured in front of the camera. "Where I was lucky professionally is that it happened at a time when the transformation of Publicis was behind us. Where the difficulties we encountered due to the changes we put in place were behind us and where the dynamic was excellent. And so I was able to continue to lead Publicis", he analyzes.
"And I was ultra-surrounded, whether in my family, the professional environment and by the medical profession", continues the leader, married to the journalist from France 2 Anne-Sophie Lapix. For his last greeting video addressed to nearly 100,000 Publicis employees, Arthur Sadoun appeared as usual alongside the group's patriarch Maurice Lévy, but this time the tone was not joking.
"80% of adults have the papillomavirus"
"Do you know that 80% of adults have the papillomavirus?", he asks in this clip, before welcoming the American actor Michael Douglas, who had fought against throat cancer caused by the same virus. "We had 24 million views on YouTube anyway," says Arthur Sadoun, who wanted to encourage vaccination against this sexually transmitted virus. But the most "legitimate" fight that Publicis can take is at the corporate level, he believes. According to a statistic from the French association Cancer@Work, "50% of people are afraid to tell the employer that they have cancer".
"When you're in a fight for your life, you should never have to worry about your job", and the problem is even more serious in the United States (65% of Publicis' turnover), where coverage medical care is provided by the employer, or even in India, recognizes Arthur Sadoun. According to him, however, it is a "perception problem", because "companies are already doing a lot for people who have chronic diseases".
Publicis commitment
The advertising group thus undertakes on Tuesday to guarantee the employment and salary of each employee affected for at least a year, and to adapt the working conditions for the sick and caregivers, or to assist them during reintegration. professional. "We don't want them to lose confidence in their ability to progress within the company," says the manager.
According to Publicis, which is launching a major communication campaign on the subject, some thirty multinationals, from Walmart to Toyota and L'Oréal have already responded favorably to this call.
Source: Europe1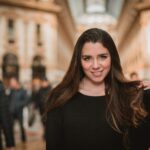 I'm a journalist who covers health care news. I've been working in the news industry for more than 6 years. I have experience writing for print, online, and television. My work has been published by various news websites and magazines.