Yasmina Kattou
09:50, January 19, 2023
For the first time worldwide, an algorithm based on artificial intelligence is clinically tested for the diagnosis of breast cancer at the Marie Curie Institute in Paris. This artificial intelligence could speed up the diagnosis and management of the disease by identifying cancer cells more quickly.
A coming revolution for breast cancer screening? Artificial intelligence could speed up the diagnosis and management of this pathology by identifying the most benign cancer cells in ten times less time than the eye of a microscope. In Paris, the Marie Curie Institute will soon launch a first worldwide experiment of this process.
Save time and precision
A medical pathologist analyzes potentially cancerous cells stuck between two glass plates. Under the microscope, it takes 40 minutes to make a diagnosis. Soon, thanks to artificial intelligence, the exam will only last five minutes. "We put the blade and the algorithm colors the area affected by cancer in red", explains Anne Vincent Salomon, project manager at the Institut Curie.
The software will also allow doctors to be more precise: "During a prostate biopsy, you have to look for a very small cancer of two or three millimeters. Artificial intelligence will be a great comfort in identifying the blade that has cancer lesions ", she continues. The algorithm is also able to determine the degree of severity of a cancer. The pathologist will therefore be able to treat the most serious cases as a priority. The software should arrive at the Institut Curie within three months.
Source: Europe1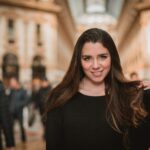 I'm a journalist who covers health care news. I've been working in the news industry for more than 6 years. I have experience writing for print, online, and television. My work has been published by various news websites and magazines.