The cold settles in France, and puts a strain on our skin and particularly our lips. Particularly exposed to the elements, the latter must be protected, at the risk of ending up with cracks. In the show Well done for you, beauty columnist Benjamin Lévêque talks about tips for protecting your lips from winter damage.
buttery lips
Because, "unlike the skin which constantly produces skin, the lips only produce it when necessary", specifies the columnist at the microphone of Europe 1. And if with the appearance of petrochemicals, the lip balm has established itself as the essential winter ally for preserving the exterior of your mouth. In recent years, natural ingredients have been making a strong comeback in the fight against the cold.
"So, if you live in places where it is regularly cold, we can advise you to use a butter to apply to your lips, such as shea butter, cocoa butter, etc…", explains Benjamin Lévêque . "As it is very greasy and very thick, it will protect your lips very well. And conversely, if you spend a little less time outdoors, then we can advise you to use oils, such as argan oil, coconut oil or even sweet almond oil. It's a little lighter, but it will do the trick," he says.
Beware of false good ideas
On the other hand, it will be necessary to avoid "anything that contains essential oils, menthol or camphor because these are ingredients that will tend to irritate and weaken your lips even more." No question of licking your lips either, "at the risk of dehydrating your lips even more. Because in your saliva, you have an enzyme called amylase which will tend to irritate the lips and dry them out even more. ", notes the beauty columnist. Finally, last essential reminder: "a lip stick is like a toothbrush, it's one per person", concludes Benjamin Lévêque.
Source: Europe1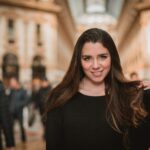 I'm a journalist who covers health care news. I've been working in the news industry for more than 6 years. I have experience writing for print, online, and television. My work has been published by various news websites and magazines.