In Nevers in the Nièvre this Thursday morning, on the tarmac of the aerodrome of the town, the passengers of a private jet were awaited with firm feet by the inhabitants. And for good reason: eight doctors from the Dijon University Hospital made the trip to spend the day with their colleagues from the Nevers hospital center and help out.
Change of transport
And these "flying doctors", as they are nicknamed, waste no time. Barely out of the device, the doctors rush into a van for a five-minute drive, towards Nevers hospital. "For two years, we have been coming quite regularly, once a month or once every two months over two days", explains one of them at the microphone of Europe 1.
"Until then, I came by train," continues the participant. "It was much longer and we usually arrived the day before, not in the morning." A change in transport which is highly criticized, after a year 2022 marked by exceptional climatic events and by the awareness of the French to climate change.
A solution "that greatly facilitates life"
However, despite the criticisms of the carbon footprint of the plane journey, doctors appreciate the comfort compared to the 2 hours 40 minutes by train. "It's an interesting solution and one that makes life much easier," says a Dijon doctor. For example, Doctor Zouak woke up an hour later thanks to the private jet and went on to consultations more quickly. Because at Nevers hospital, what is really missing are specialists. Thanks to this airlift, the orthopaedists, cardiologists and even the gynecologists present on the plane have not been idle.
And after a day's work, the eight "flying doctors" were able to quickly return to Dijon this Thursday evening. The next air medical bridge between the two cities is scheduled for Thursday, February 4.
Source: Europe1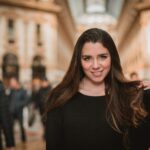 I'm a journalist who covers health care news. I've been working in the news industry for more than 6 years. I have experience writing for print, online, and television. My work has been published by various news websites and magazines.