Noa Moussa, edited by Alexandre Dalifard
06:42, January 27, 2023modified to
06:44, January 27, 2023

Faced with the second day of social mobilization scheduled for January 31, the French risk being blocked and will therefore favor teleworking. A question arises: how to be insured in the event of an accident at work? For this, the Offishall Care telework insurance was launched.
Next January 31, due to the second day of social mobilization against the pension reform, it will be complicated for the French to get around and get to work. Faced with this, teleworking is likely to be favored by employees. But in this case, how to be insured in the event of an accident at work? 18 million French teleworkers are not insured in the event of physical damage. But Offishall Care, an insurance for telework, was launched in partnership with Allianz.
"Closer to the reality of telework"
This covers all accidents that may occur during a teleworking day, whether you are at home, on a lunch break or even on the way to pick up your children from school. There is only one condition, that the accident takes place during your working hours. And this insurance also protects your loved ones, as explained by Audrey Barbier-Litvak, co-founder of Offishall Care. "Employers had to be as close as possible to the reality of telework. The reality is single parents who are not going to pay a nanny because they are at home and it costs them money. So it was really necessary to take the new meaning of work and therefore of telework to ensure the social and economic responsibility of the company".
"How do we protect our employees who are teleworking in an equivalent way to those who are in the office?", She wonders. Note that you will only be able to benefit from this guarantee if your company becomes an official client, because its price, entirely at the expense of your employer, is set at 2.50 euros per month and per employee.
Source: Europe1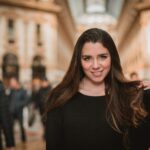 I'm a journalist who covers health care news. I've been working in the news industry for more than 6 years. I have experience writing for print, online, and television. My work has been published by various news websites and magazines.