Orthoptists are now allowed to prescribe glasses
Louise Salle
08:04, February 03, 2023
The measure aims to relieve congestion in ophthalmology practices and reduce the sometimes long wait for appointments, by freeing up time for ophthalmologists to look into more complex cases. It is intended for all patients between 16 and 42 years old who have low vision correction.
It's a small revolution in the field of optics. For two days, you can get your first pair of glasses without consulting an ophthalmologist. Patients between the ages of 16 and 42 can now go directly to an orthoptist. A solution to unclog ophthalmology practices and allow ophthalmologists to focus on the most complex cases.
A psychological and political blockage
In a corner of the office of Laurent Milstayn, orthoptist, large glasses to test vision with colored lenses that slide throne next to a device that measures the size of the eye. "These are exactly the same tools that the ophthalmologist has in his office", argues the doctor.
He is delighted to finally be able to prescribe glasses to a patient who has never worn them. "When we are told that we are not capable, it is a psychological blockage and a political blockage. For the past twenty years, it has been mainly orthoptists who do the pre-consultation in ophthalmology departments, without them needing to take the measurements that the orthoptists provide", he explains.
More practical
In the waiting room, Geneviève regularly visits an orthoptist for rehabilitation. "I think my orthoptist may actually be able to require a new correction. I have an eye that is very lazy, which needs to be corrected and that avoids additional displacement", explains the patient.
For complex pathologies, it is still necessary to go through the ophthalmologist box but the new attributions of orthoptists are still little known. Pedagogical work remains to be done.
Source: Europe1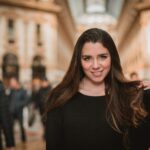 I'm a journalist who covers health care news. I've been working in the news industry for more than 6 years. I have experience writing for print, online, and television. My work has been published by various news websites and magazines.