What is an Orthoptist?
The end of long waiting lists for an appointment with the ophthalmologist? The publication of the decree of January 25, 2023 in the Official Journal offers the possibility, since February 1, to people aged 16 to 42, to go directly to an orthoptist for the first prescription of glasses or contact lenses. contact. Prescriptions that can be made under certain conditions. But what is an orthoptist? Europe 1 takes stock.
They are eye specialists and their job is to rehabilitate and adapt the muscles of the eye. They have been called, for many years, the "physiotherapists of the eye". Unlike ophthalmologists, they do not deal with the eye, but with the muscles around it.
The orthoptist offers rehabilitation specific to each patient
"The orthoptist detects, analyzes and treats visual disorders, whether of motor, sensory or functional origin. He also assesses visual abilities, performs exploration examinations (photos of the fundus, measurement of eye pressure, evaluation of the visual field). It carries out and offers rehabilitation specific to each patient", indicated the National Autonomous Union of Orthoptists. The training to become an orthoptist lasts three years post-baccalaureate and corresponds to a license in the paramedical field. It allows you to obtain a certificate of competence.
From now on, they can therefore make prescriptions in certain specific cases, with the aim of relieving congestion in ophthalmology practices and allowing ophthalmologists to concentrate on the most complex cases.
The anger of opposition MPs
But this decision is not to everyone's taste. In 2021, article 40 of the Social Security 2022 draft budget, at the origin of this decision to authorize orthoptists to prescribe glasses, had angered the opposition in the National Assembly. According to them, this would only prevent or delay the detection of eye diseases. "When we are told that we are not capable, it is a psychological blockage and a political blockage", recalls for his part at the microphone of Europe 1 Laurent Milstayn, orthoptist. The latter also points out that "for the past twenty years, it has been mainly orthoptists who do the pre-consultation in ophthalmology departments, without ophthalmologists needing to take the measurements that orthoptists provide".
Source: Europe1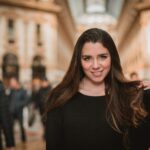 I'm a journalist who covers health care news. I've been working in the news industry for more than 6 years. I have experience writing for print, online, and television. My work has been published by various news websites and magazines.