personalized cancer vaccine sees encouraging results
REPORTING
On the occasion of World Cancer Day this Saturday, Europe 1 looks at advances in the search for care for sick patients. In Toulouse, the Oncopole coordinates an international study on anti-cancer vaccines, vaccines that are not preventive but therapeutic. The study currently focuses exclusively on ENT and ovarian cancer. It represents hope in the prevention of relapses and the prospect of recovery. "Our immune system in everyday life protects us from cancer", explains to begin with, Professor Jean-Pierre Delort, who directs the Oncopole and coordinates this clinical trial.
A hope against relapses
The challenge here is to reprogram the immune system of the cancer patient. A personalized vaccine against mutations in his tumor. "The objective is to make the immune system recognize an antigen which will serve to protect them. If there were a few cells left in his body, the objective is that these cells cannot develop, are destroyed and therefore that the patient be cured at the end", details the professor.
The vaccine intervenes in therapy once the tumor has been removed and its mission is to prevent relapses, as explained by Professor Maha Ayyoub, who is an immunologist. "We will analyze these tumors, see what antigens they express. The patient will follow his therapy and after that his personalized vaccine will be manufactured. It's no longer science fiction, it's a real hope", she confides.
Coming to market soon?
Since 2021, about ten patients with ENT cancers out of the planned fifty have already received a therapeutic and personalized vaccine, without any relapse. The researchers now want to launch a larger-scale study by the end of the year, with the hope of being on the market within five years.
The government has announced the launch in Paris of a center of excellence which should become an international reference site in innovation in oncology. According to the Minister of Higher Education, the idea is to bring together all the skills on the theme of oncology to better make the link between research and the arrival of therapeutic solutions.
Source: Europe1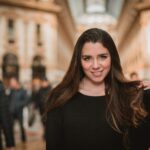 I'm a journalist who covers health care news. I've been working in the news industry for more than 6 years. I have experience writing for print, online, and television. My work has been published by various news websites and magazines.