In March, magnetic storms of medium strength will again be felt. Weather dependent people will be able to feel them 4, 12, 19 and 31 March.
The calendar of magnetic storms became known according to the site exo.in.ua. Some people may feel weakness, nausea, headache.
Several magnetic storms are expected in March. They can cause headaches and poor health, in general, in weather-dependent people.
Main dates of magnetic storms:
March 4 – the first solar flare of medium intensity;
On March 12, a weak wave of magnetic storms is expected – one can observe a deterioration in appetite and headaches;
March 19 – a magnetic storm of medium power;
March 31 – another storm of medium power is expected, you need to watch your health.
It is important to note that magnetic storms are change in the earth's magnetic fieldcaused by solar flares.
These changes can lead to poor health in people and even a violation of some organ systems.
You can reduce the negative impact of magnetic storms in the following ways :
increase the amount of fluid consumed;
take walks in the fresh air;
do not drink alcohol and fatty foods;
observe sleep hygiene;
conduct a contrast shower;
people with chronic diseases to prepare a treatment plan.
Earlier, GLOBAL HAPPENINGS reported that, starting from March 8, a protracted magnetic storm will cover the Earth. It will last a whole week – until the 14th. Magnetic fluctuations will be weak these days. However, people can still feel the deterioration of their health during such dangerous periods.
Source: Obozrevatel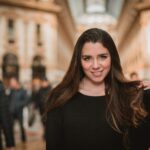 I'm a journalist who covers health care news. I've been working in the news industry for more than 6 years. I have experience writing for print, online, and television. My work has been published by various news websites and magazines.