In Martinique, the return of dengue fever, a disease transmitted by a species related to the tiger mosquito, worries the local authorities. They organize prevention campaigns in neighborhoods all over the island. The objective: to give as much advice as possible to avoid an increase in the number of cases, and therefore the risk of complications.
Dengue fever is back in the West Indies. This viral disease is transmitted by the Aedes Aegypti mosquito, a cousin of the tiger mosquito. While 80% of infections are asymptomatic or mild, dengue fever can be fatal in 1 to 2% of cases, mainly in haemorrhagic forms. To date, 79 cases have been biologically confirmed in Guadeloupe, 25 in Martinique, according to the latest figures from the Regional Health Agencies. In Martinique, for the teams of the Territorial Collectivity (the CTM), prevention in the neighborhoods remains the priority. Thirty operations a day are carried out in the four corners of the island.
painful symptoms
From house to house, community teams relentlessly hunt down Aedes aegypti, which has become Martinique's number one enemy. "We try to give recommendations to the citizens to prevent them from continuing to supply lodgings [contenants abritant les larves de moustiques, ndlr]. While doing an inspection to remove the lodgings and check if there are mosquitoes inside", explains Marie-Julie, prevention officer, during an intervention followed by Europe 1.
Dengue fever symptoms have already been detected in residents of six municipalities in Martinique. "Fever, joint pain. Muscle pain. Pain in the eyes… It allows us to know if there are suspected cases and to tell patients to go see a doctor for biological confirmation", adds the prevention officer.
Inevitably, the passage of the CTM teams reassures the population. "It raises awareness as much as possible. And even if we try to have the right gestures, we don't necessarily always have them. So indeed, it's rather reassuring", concedes a couple of inhabitants. At the laboratory level, 25 cases of dengue fever have already been confirmed on the island. The level two epidemic alert has been triggered.
Source: Europe1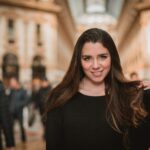 I'm a journalist who covers health care news. I've been working in the news industry for more than 6 years. I have experience writing for print, online, and television. My work has been published by various news websites and magazines.