The American pharmaceutical giant Pfizer has announced that it has reached an agreement to acquire the biotech Seagen, which specializes in innovative cancer treatments, for 43 billion dollars. "Pfizer is deploying its financial resources to advance in the fight against cancer," said the CEO of Pfizer, quoted in a press release.
The American pharmaceutical giant Pfizer, which achieved record results in 2022 thanks to its vaccine and its anti-Covid treatment but is seeking to diversify, will buy biotech Seagen, specializing in oncology treatments, for 43 billion dollars. "Pfizer is deploying its financial resources to advance in the fight against cancer," said Pfizer CEO Albert Bourla, quoted in a press release. Seagen is growing, forecasting a 12% jump in sales in 2023, to $2.2 billion with four treatments already approved by US authorities.
The takeover operation has been approved by the boards of directors of the two groups. However, it still has to get the green light from the competition authorities who, under the authority of President Joe Biden, have toughened up on mergers and acquisitions that they believe could reduce competition and thus harm consumers.
31 billion dollars in profits with the sales of the anti-Covid vaccine
Pfizer is offering $229 per share in cash, or a $43 billion valuation for Seagen. The pharmaceutical group will finance the transaction by going into debt and dipping into its cash. He hopes to complete the takeover at the end of 2023 or the beginning of 2024 once the various regulatory and shareholder green lights from Seagen have been obtained.
Pfizer has clearly benefited over the past two years from the sales of its anti-Covid Comirnaty vaccine developed with the German laboratory BioNTech and its anti-Covid pill Paxlovid. In 2022, it generated a turnover of 100 billion dollars and a net profit of 31 billion dollars.
But the group has already warned that this financial windfall will dry up, predicting in particular that sales of Comirnaty would drop by 64% this year and those of Paxlovid by 58%. Albert Bourla has been stressing for several months that the group is counting on the launch of new products or on new indications for its existing drugs to take over.
He also mentioned in January at the World Economic Forum in Davos the investment opportunities for large laboratories with sufficient resources in biotechnology companies which, with rising interest rates, are beginning to encounter financing difficulties.
Merck also interested
Seagen has developed targeted therapies, with the objective of targeting cancer cells more precisely, thus reducing side effects, a promising technology. Another pharmaceutical giant, Merck, had already discussed last year the possibility of buying the biotech to strengthen its portfolio of anti-cancer drugs, currently dominated by its blockbuster Keytruda. "Oncology remains the primary growth engine for medicine globally, and this acquisition will strengthen Pfizer's position in this important space and contribute significantly to the achievement of Pfizer's short- and long-term financial goals," said Albert Bourla on Monday.
The cancer treatments currently marketed by Pfizer, particularly for breast and prostate cancer, generated $12.1 billion in sales in 2022. The group estimates that the acquisition of Seagen will allow it to double the number of oncology drugs in its development pipeline and that Seagen could contribute $10 billion in revenue by 2030.
The action of Pfizer took 0.81% to 39.71 dollars at the opening of the New York Stock Exchange on Monday in a market turned upside down by the turmoil of the banks. That of Seagen climbed 15.29% to 199 dollars.
Source: Europe1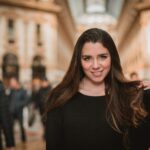 I'm a journalist who covers health care news. I've been working in the news industry for more than 6 years. I have experience writing for print, online, and television. My work has been published by various news websites and magazines.