The Haute Autorité de Santé said it was in favor of lifting the vaccination obligation for caregivers in France concerning Covid-19, in force for 18 months. However, this does not mean that non-vaccinated personnel will be reinstated overnight. Consultations should take place in the coming days.
The Minister of Health François Braun is committed to it, after the opinion in this direction of the High Authority of Health. The government will lift the obligation for caregivers to be vaccinated against Covid-19 to exercise. France is thus preparing to join the many other countries – Germany, Italy, the United States, Australia… – which have reconsidered this controversial measure in force since September 2021. If the executive therefore said it was ready to lift this obligation, professionals not vaccinated against Covid will not yet be able to return immediately to hospitals, clinics and other establishments.
Indeed, a consultation must be carried out with the hospital federations and the various orders of the health professions to define the modalities of this return. These consultations are planned in the coming days, or weeks, confides the entourage of the Minister of Health to Europe 1.
A better epidemic context
For the time being, we do not know if the directors of hospitals or nursing homes who would be against this reinstatement will be able to oppose the recruitment of a caregiver who has not received any injections. According to ministry estimates, unvaccinated hospital workers represent only 0.3% of professionals. With 95% of caregivers vaccinated in France, the vaccination obligation was no longer justified, said the HAS.
The epidemic context is also better: there are fewer and fewer infected people. However, HAS specifies that this recommendation may be reviewed if the health situation deteriorates.
Source: Europe1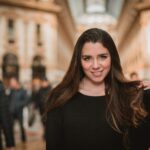 I'm a journalist who covers health care news. I've been working in the news industry for more than 6 years. I have experience writing for print, online, and television. My work has been published by various news websites and magazines.