Traditional product of the islands of French Polynesia, obtained thanks to Tiare flowers from Tahiti, monoi has many benefits for the skin and can be used in many ways. Health columnist Benjamin Lévêque delivers the details at the microphone of Mélanie Gomez and Julia Vignali in "Bienfait pour vous".
Its smell invites you to travel to the most heavenly beaches on the planet. In French Polynesia, for example, where he is from. Monoi, made from Tahitian Tiare flowers, is found in a multitude of products, both in shower gels, shampoos but also in sun creams or in the form of oil for the skin. And, good news, it has a whole host of virtues as detailed by Benjamin Lévêque, health columnist on the show. Well done for you on Europe 1.
This summer, its use may be particularly useful after a day spent in the sun. "You can use it as after-sun products because monoi is rich in fatty acids, even more than shea butter. So it will rehydrate the skin which will inevitably have been dried out due to the sun during the day" , suggests Benjamin Lévêque. On the other hand, the product will be of no use to protect against UV rays. "You can find monoi sun creams but it's only to give that smell of heavenly beaches," explains the columnist.
"healing molecules"
In French Polynesia, monoi is also a pillar of traditional medicine. "It is used for example to relieve migraines but also from childhood to massage babies", illustrates Benjamin Lévêque. More surprisingly, this product also serves to constitute a form of "second skin" intended not to feel the cold. "People who dive to go fishing or to collect mother-of-pearl for Tahitian pearls will put on, in addition to their synthetic wetsuit, monoi. Because after three or four hours, you get really cold, even in water at 28 degrees", says Éric Vaxelaire, coordinator of the monoi industry in Tahiti.
In addition, newly tattooed people will be able to see in monoi an effective solution to relieve the pain that can occur but also to highlight the said tattoo engraved on the skin. "In monoi, there are healing molecules. And its oily side will bring shine. And so your tattoo will stand out and attract the eye," says Benjamin Lévêque.
An alcohol-free product
Monoi is also present in many perfumes. "And unlike classic perfumes, there is no alcohol in monoi. And therefore there is no risk of having spots on the bust due to the sun", adds Benjamin Lévêque. And to ensure the quality of the monoi, the show's health columnist suggests a tip: "Just put your bottle of monoi in a cool room. And normally, it should freeze because the monoi oil becomes solid below 24 degrees. This is its normal biological environment. If it solidifies well, it guarantees the quality of your monoi. Otherwise, it means that it is mixed with other synthetics and therefore you lose all the benefits of the model", he concludes.
Source: Europe1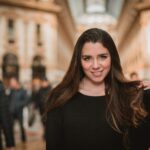 I'm a journalist who covers health care news. I've been working in the news industry for more than 6 years. I have experience writing for print, online, and television. My work has been published by various news websites and magazines.