After long difficult months, between confinement, curfew and gloomy weather, you can now leave your home without restriction. The resumption of sport has been authorized and the sports halls are open again (with special conditions however). A godsend for those who had abandoned sport and want to get back to it. Because the health benefits are more numerous than you think, explained doctor Jimmy Mohamed on Thursday afternoon on the show Without an appointment Europe 1, provided you do not do anything. He answered a question from a worried listener.
Kevin's question
"I went for a run recently, after stopping all physical activity for a few months. After ten minutes, my throat had a really sore throat. Is it serious?"
Jimmy Mohamed's response
"Physical activity shouldn't normally be painful. If you run and have a stuffy nose, you will breathe through your mouth. The air quality has been poor lately. especially when it is hot, the air pollution can be more important. One can thus imagine that there is an irritation. Nevertheless, any symptom which occurs in a context of exertion should make you consult. the throat may be a projected pain in the chest that signals a heart attack, so I call for the utmost caution.
Physical activity, among the first treatments prescribed by doctors
More generally, it is always a good resolution to resume sport, to get back into motion, but be careful and take it gradually. Physical activity could be one of the first treatments prescribed by doctors. We know that during mild and moderate depression, sports activity will do better or as well as anti-depressants. If you have trouble sleeping, any sports activity during the day will increase the so-called 'slow deep' sleep phase which allows better recovery. It is also a solution if you have high blood pressure. Physical activity was one of the first treatments long before drugs.
Prevent other diseases
Sport is also used to prevent other diseases. If you suffer from osteoarthritis of the knee, for example, it has been proven, apart from acute attacks, that this will allow you to secrete anti-inflammatory hormones, fight against inflammation and have fewer attacks.
Beneficial for those suffering from chronic diseases
For those with chronic illnesses, sport is almost never contraindicated. In spite of everything, you have to be surrounded, that the disease is stable enough to make efforts as far as possible, but physical activity will be beneficial. Sport can be prescribed by your doctor, although unfortunately this is not reimbursed. Go see your doctor, this will be an opportunity to review physical activity, but also high blood pressure or diabetes. He can guide you on the appropriate activities. For example, if you have osteoarthritis of the knee, for example, he will advise against brisk walking and recommend cycling or swimming.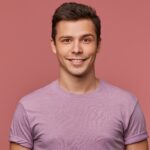 I am a journalist with more than 7 years of experience in the news industry. I have written for various publications, including The Wall Street Journal and Financial Times. My work has included reporting on global events such as the European debt crisis and the Olympics. I also manage principal photography for video content for websites and social media platforms.