DECRYPTION
With summer, iced teas, flavored waters and iced infusions are back on the shelves. These drinks are often described as more natural than sodas and containing less sugar. However, do you have to jump on it to cool off? To answer this question, Patricia Chairopoulos, head of the agrifood and food products section of the magazine 60 million consumers, was the guest of Without an appointment Friday on Europe 1, while a recent issue of this state magazine devoted to the subject.
Flavored waters generally much less sweet than sodas
For each type of drink, the composition and nutritional aspects of around fifteen references have been scrutinized using the labels. And a first assessment can be drawn on flavored waters. "Indeed, they are more acceptable than classic soda or lemonade", observes Patricia Chairopoulos. "Overall, it is true that they are less sweet and some references contain no sugar. For these, well done!"
Be careful, however, not to generalize. "This is not the case for all the references in this department," continues the specialist. "Some contain on average less than a lump of sugar per 20 centilitre glass", an already significant proportion, she warns. "And other references, not many, are pretty much like lemonade."
Pay attention to the label for natural flavors
Beyond the sugar content, these drinks are often praised for their "natural" side. But again, care must be taken with the label. When an "aroma is natural, it is indicated when you look at the composition, in very small", underlines the expert. The words "natural lemon flavor" or "natural lemon flavor" must appear. "If, on the other hand, there is only lemon aroma or aroma (to mention), these are synthetic aromas," warns Patricia Chairopoulos.
Still, flavored waters are rather good students compared to iced teas. "Iced teas, on the other hand, there is really sugar. We sometimes have the equivalent of one, or even two lumps of sugar, at least, in a glass," says Patricia Chairopoulos. "It's a little less than some sodas but we are really in the sweet soda category." The amount of tea can also be disappointing. "Basically, it's a maximum of 1.4 grams per liter, whereas tea experts recommend at least 2 grams per liter."
"One drink, maximum two per day"
Finally, for Patricia Chairopoulos, this type of refreshing drink should not be "abused". "It's not water." The specialist recommends "to drink one glass, maximum two glasses per day".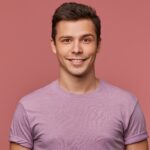 I am a journalist with more than 7 years of experience in the news industry. I have written for various publications, including The Wall Street Journal and Financial Times. My work has included reporting on global events such as the European debt crisis and the Olympics. I also manage principal photography for video content for websites and social media platforms.