The government has been warning for a few days about a slowdown in vaccination against Covid-19: on the Doctolib platform, 300,000 appointments are available for the next three days alone. In mid-June, Prime Minister Jean Castex announced new objectives for the vaccination campaign: 40 million first-time vaccinated at the end of August and 35 million people having received their two doses.
Since the start of the vaccination campaign in France, around 33.9 million people have received at least one injection (i.e. 50.3% of the total population) and nearly 22.8 million now have a complete vaccination schedule (i.e. 33.8% of the total population).
To boost the rhythm of injections, many general practitioners would like to have access to the list of their unvaccinated patients, in order to contact them and be able to discuss it with them. And the Minister of Health, Olivier Véran is in favor. The hypothesis is currently being studied by the National Commission for Informatics and Freedom (CNIL).
An old request for non-confidential information
Concretely, this information is far from confidential. This is because doctors can already know whether patients have been vaccinated or not. "As soon as we know the social security number of our patient, we can go to the Covid vaccine site and find out if this patient has been vaccinated," explains Dr. Jacques Battistoni, president of the MG France union. "The problem is that it's for a given patient. If we have to look for all of our patients, it's a lot of work. We need these lists to be able to quickly identify the patients concerned." Saving time for practitioners.
This request for IT simplification is neither new nor specific to Covid. In fact, doctors have been asking for it for several years to find out more easily if their patients have had cancer screenings or flu vaccines, for example. For the moment, without success. If this new possibility were offered for the anti-Covid vaccination, it would be a first.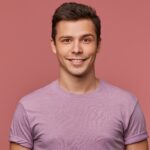 I am a journalist with more than 7 years of experience in the news industry. I have written for various publications, including The Wall Street Journal and Financial Times. My work has included reporting on global events such as the European debt crisis and the Olympics. I also manage principal photography for video content for websites and social media platforms.