THE CSN (CSNA3) announced this Wednesday (16th) that it has given up the IPOacronym for initial public offering, of its subsidiary CSN Cimentos, due to "adverse domestic and international market conditions".
With the steel operations, CSNA3, and mining, CMIN3, already consolidated on B3, the Brazilian stock exchange, CSN was working on the listing of its cement unit. The company planned to raise between R$2.5 billion and R$3 billion from the offer, in order to support its unit expansion plan.
In July 2021, CSN Cimentos had already suspended its initial offering, also due to unfavorable market conditions at the time. At the time, investors were asking for a discount on share prices, while CSN had already defined fundraising plans.
Later, in September, after buying LafargeHolcim for US$ 1.02 billion and positioning itself among the three largest cement producers in the country, the company returned to planning the resumption of its IPO request.
See the CSN press release:
Source: Moneytimes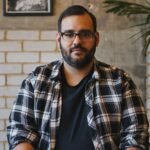 I am an author at Global happenings and I mostly cover automobile news. In my time working in the automotive industry, I have developed a keen interest in the latest developments and trends. My writing skills have also allowed me to share my knowledge with others through articles and blog posts.