THE banrisul (BRSR6) reported results that exceeded expectations, with adjusted net income of R$258 million well above market consensus.
The shares operated in a slight drop at the opening of this Wednesday (16), computing losses of 0.37% around 10:45 am, at R$ 10.72.
Analysts say the good performance came mainly from lower provisions. However, while the XP Investimentos highlights that this is a result of the good quality of the company's assets, the Agora Investments believes that the numbers came masked.
"The main factors for profit growth were lower provisions, mainly from changes in ratings and greater reversal of civil provisions, which we see as low quality results", say analysts Gustavo Schroden and Maria Clara Negrão, in a report released this Wednesday. fair (16).
Ágora recognizes, however, that the level of provisions also reflects the improvement in delinquency in the quarter. The brokerage also recalls that Banrisul's loan portfolio had a healthy growth.
In the opinion of harvestBanrisul reported mixed results as, despite the above-expected profit, there was lower revenue growth.
Guidance 2022
Banrisul also released its projections for the year. Analysts had different perceptions about the guidance.
For Safra, the bank's expectations seem strong. already the Great Investments interprets the new estimates as a less optimistic reading on the part of Banrisul, given the little or no improvement in profitability and modest growth in earnings.
Banrisul privatized?
One of the risks raised by Safra about investing in Banrisul's shares is the fact that it is a public bank, which raises concerns about conflicts of interest.
In an election year, discussions about potential privatizations resurface in the market. In the case of Banrisul, it should be no different.
Genial raises the possibility of Eduardo Leite, the current governor of Rio Grande do Sul, running for reelection and recalls that he privatized CEEE-D and CEEE-T, energy distribution and transmission companies in the state, in addition to Sul Gás. The sanitation company Corsan is also close to having its privatization process completed.
Although possible, the broker considers that the privatization of Banrisul is "distant" and "unpopular in the state".
Genial has a "hold" recommendation for the shares, with a target price of R$12.
Agora and Safra have a neutral recommendation. The target price indicated by the bank is BRL 20.
XP maintained the buy indication and the share price target of BRL 19.
Disclaimer
THE Money Times publishes articles of a journalistic nature, which aim at the democratization of information. Our publications must be understood as announcing and disseminating bulletins, and not as an investment recommendation.
Source: Moneytimes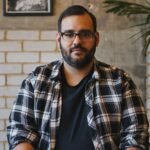 I am an author at Global happenings and I mostly cover automobile news. In my time working in the automotive industry, I have developed a keen interest in the latest developments and trends. My writing skills have also allowed me to share my knowledge with others through articles and blog posts.