Competition in the market for non-fungible tokens (NFTs) could increase even more after a patent application made by the New York Stock Exchange (NYSE).
On February 10, the NYSE filed a patent application for goods and services linked to metaverse-related technologies such as augmented reality, as well as other iterations such as cryptocurrencies, digital assets, tokens and NFTs.
According to Decrypt, the patent application also includes "an online platform for authenticated buyers, sellers and traders of digital goods" on NFTs. The order also provides for the launch of virtual stores and exhibition spaces.
However, one section of the order caught the eye, as it highlights the creation "of a digital currency and a digital token for use by members of an online community." In addition, the section indicates "the issuance of digital tokens" and "non-fungible tokens of value".
According to Decrypt, the description given does not make it clear whether the NYSE will launch a cryptocurrency native in the near future.
It is important to point out that the patent application alone does not mean that the New York Stock Exchange will enter the world of NFTs anytime soon.
The application may simply represent the interest of the New York Stock Exchange in demarcating intellectual property related to areas of interest in the current market.
This is not the first time the New York Stock Exchange has been involved with NFTs. In April of last year, the NYSE issued six NFTs commemorating the "first trades" of stocks such as Spotify, DoorDash, among others.
Source: Moneytimes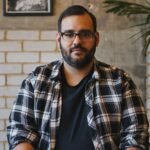 I am an author at Global happenings and I mostly cover automobile news. In my time working in the automotive industry, I have developed a keen interest in the latest developments and trends. My writing skills have also allowed me to share my knowledge with others through articles and blog posts.