Even in a monetary policy week, the market does not expect and price supply chain crises caused by the Covid Zero policy in China. Meanwhile, talks between Russia and Ukraine continue to soften the tone of the conflict. Check out TradingView analyst studies.
Wendel Suzano
Via Varejo actions brought a lot of joy to those sold and a lot of headaches to those bought. I know we are at a low point right now on paper, after hitting its 161.8% Fibonacci target on the weekly chart, there are still some points that must be considered and confirmed before we can enter against the downtrend.
It is time for strong support on paper at the price of 3.20, but be careful with the reversal operation. I separate here for you some points to be aware of when operating a possible reversal:
Wait for the market to test That region, not anticipating movement just by touch; wait for the formation of candlesticks reversal (eg Hammer, spining top, engulfing, piercing line); Analyze the external scenario, especially the interest rate. (See full analysis).
Shima Trader
The first scenario thinking about the primary trend which is up after having had a bullish leg more recently would be normal and to expect a correction move at least in the retracement region. Imagining the 108,350 region as a possible target of this movement.
After this possible corrective move, we can then think about other alternatives, but for now I don't see many targets for us to continue the current bullish leg. (See more about VALE3).
GFauth
The Covid Zero policy has been shutting down entire cities in China since Saturday, completely undermining the economic outlook. Large cities such as Shenzhen, Langfang and Changdun are completely closed, paralyzing the operations of large manufacturers such as Foxconn, Toyota, Mercedes, among other companies in the technology hub. With such a reduction in demand and production, the demand for iron responded quickly with a sharp drop of 7% this Monday (Iron Dalian).
In the graph the VALE3 made a double top in the region of R$100 and then held strong on 03/08. The week of 03/14 opened and the support of R$92 was already lost, triggering a sale for my analysis. Given that the lockdown scenario will continue for a week or two, I follow confident to take the sale to the next support at R$83, where the price finds a new liquidity region. (See full analysis).
Paulo Tedesco
The British electric vehicle maker is literally in shock. On its weekly chart it is in support region (previous bottoms). It maintains the pattern of descending tops and bottoms (bearish trend) and trades with moving averages and short hiloactivatoor. Its immediate resistance is its 5-period moving average.
Breaking the mme5 could be a buying opportunity in the countertrend, with short support just below the purple support line. But so far it shows no sign of a reaction. (More about stock arrival).
Disclaimer: The analyzes presented here are studies only. They are not investment, purchase or sale recommendations, nor do they reflect the opinion of the media vehicle in which they are published. These are studies aimed at people with knowledge and experience in the financial market.
Our Authors: Wendel Suzano, Kleber Shimabuku, Gabriel Fauth and Paulo C. Tedesco.
Source: Moneytimes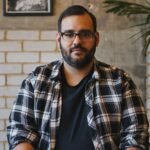 I am an author at Global happenings and I mostly cover automobile news. In my time working in the automotive industry, I have developed a keen interest in the latest developments and trends. My writing skills have also allowed me to share my knowledge with others through articles and blog posts.