THE National Agency of Petroleum, Natural Gas and Biofuels (ANP) informed that the Ministry of Mines and Energy (MME) opened a public consultation of the draft notice for the Qualification of Projects for the execution of Poço Transparente, a government program that aims to evaluate the potential of natural gas unconventional in Brazil using hydraulic fracturing.
The consultation runs until April 29.
The exploration of shale gas, or shale gas or shale gas, gained strength from 2011, amid rising gas prices and Petroleum.
You U.S began to exploit their unconventional reserves, becoming major producers, with US natural gas production jumping from a domestic supply of 1% of demand in the early 2000s to 60% in 2016.
The technique, however, is condemned by environmentalists, since in addition to the fracturing attacking the soil, a large volume of water is necessary for the production of energy, in addition to the risk of contamination of the aquifers in the region where the fracturing is carried out.
To try to soften the opposition to the project, the Ministry of Mines and Energy (MME) created the Poço Transparente program, so that the exploration of this technology in the country can be started with the monitoring of society.
"The objective of this public consultation is to obtain contributions on the content of the document from representatives of civil society in general, industry, universities, government agencies and other interested parties", explained the MME.
The public notice presents the requirements to select Operators of the Concession Contracts signed with the ANP who are able to generate, through the drilling of the Transparent Well, knowledge about the technical and environmental feasibility of exploration and production in low permeability reservoirs in terrestrial sedimentary basins in Brazil.
"Poço Transparente intends to encourage the execution of pilot wells that will allow Brazilian society to monitor operations related to drilling and hydraulic billing in unconventional reservoirs, in addition to monitoring operational practices, so that they occur in an environmentally safe and sustainable way. ", informed the MME.
Source: Moneytimes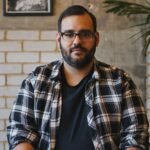 I am an author at Global happenings and I mostly cover automobile news. In my time working in the automotive industry, I have developed a keen interest in the latest developments and trends. My writing skills have also allowed me to share my knowledge with others through articles and blog posts.