The role of Usiminas (USIM5) is cheap even if the steel price drops to US$450-500 per ton, a scenario considered overly pessimistic by the Bradesco BBI.
According to analysts Thiago Lofiego and Renato Chanes, although the scenario of domestic demand and international trends in steel have become more obscure in the short term, the shares of Usiminas already reflect these levels of steel.
"We already project a 20% drop in steel prices in 2023 and, even so, the stock is still trading at an attractive EV/EBITDA (company value over operating income) multiple of 1.6x for 2023", he adds.
The recommendation is to buy.
Meeting with Usiminas CFO
Analysts met with CFO Thiago Rodrigues and left excited about the company.
According to the duo, the focus of Usiminas remains in the preparation and execution of the renovation of Blast Furnace 3, which will be a gigantic undertaking (more 8 thousand people on site), with an investment of R$ 2.1 billion.
"On the positive side, the prices of steel sheets dropped substantially (currently close to marginal cost), anticipating the need for Usiminas to build up inventories for the refurbishment (end of the 3rd/4th quarter)", they state.
About dividendsLofiego and Chanes say the company is not considering changing its dividend policy at the moment (currently 25% of net income).
"However, management is working to improve the transparency of its capital allocation strategy and hopes to be able to provide more clarity to the market (including potential leverage targets) following the redesign of Blast Furnace 3."
Regarding the macroeconomic situation, the level of uncertainty remains high for the company's management.
"The meeting focused mainly on internal strategies, although it was mentioned that the high level of macroeconomic uncertainty is affecting the steel market," they say.
A positive highlight in terms of domestic demand is the agricultural sector, according to analysts, while the automotive market continues to face significant challenges.
Disclaimer
O Money Times publishes informative articles of a journalistic nature. This publication does not constitute an investment recommendation.
Money Times is Top 10 in Investments!
It is with great pleasure that we share with you, our reader, that Money Times has been certified as one of the 10 largest Brazilian initiatives in the Digital Universe in Investments. By open voting and a group of experts, the iBest Award will define the top three in the 2022 category. If you rely on our content to take care of your investments and keep you informed, VOTE HERE!
Source: Moneytimes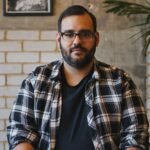 I am an author at Global happenings and I mostly cover automobile news. In my time working in the automotive industry, I have developed a keen interest in the latest developments and trends. My writing skills have also allowed me to share my knowledge with others through articles and blog posts.