the company of sugar and ethanol Jalles Machado (JALL3) registered net profit of 120 million reais for the first quarter of the 2022/23 cropan increase of 3.8% compared to the same period of the previous cycle, according to the balance released this Thursday.
Cash generation measured by adjusted Ebitda rose 18.6% year-on-year to 325.5 million reais, while the Ebitda margin increased 1 point to 73.5%.
Net revenue increased 17% to 442.8 million reais, of which 382.7 million came from the domestic market, which grew 12.6%.
The company's sugarcane crushing reached 2.25 million tons, an increase of 7% in relation to the first quarter of the previous harvest, with lower productivity and greater volume of total recoverable sugars (ATR).
The production mix included 62% of the raw material for the production of ethanol and 38% for sugar. As a result, the production of biofuel increased 17.3%, to 105,800 cubic meters and that of sugar rose 4.8%, to 105,700 tons.
"In the quarter, ATR sold was 2.5% lower, with an emphasis on the sale of anhydrous ethanol (+348.5%) and sugar (2.9%), partially offset by the decrease in hydrous ethanol (-39, 7%)," the company said.
Fuel PEC generates uncertainty for Jalles Machado
Jalles pointed out that the federal government's move to ease the rise in fuel prices (gasoline and diesel), through a Proposed Amendment to the Constitution, "brought some uncertainties to the sector."
The company said that, at the same time, the government and Congress signal to recognize the importance of maintaining the competitiveness of ethanol, given the great contribution to decarbonization in Brazil and in the world, adopting compensatory measures.
"However, it is still not clear how the tax credits created for ethanol producers with the aim of maintaining competitiveness against gasoline will be carried out in practice," he said.
Jalles highlighted that it took advantage of the good moment of biofuel prices at the beginning of the harvest, mainly between April and May, before the government's measures with tax changes that reduced prices, building financial solidity and strong cash position.
"In this way, we have the strategic option of limiting the sale of ethanol until December 31, when the emergency federal tax exemption measure ends. Which does not necessarily mean that we will need to do so if the compensatory measures are clarified."
Join the Money Times group on Telegram!
You access the news in real time and can still participate in discussions related to the main topics in Brazil and the world. Join our group on Telegram now!
Source: Moneytimes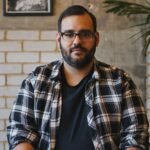 I am an author at Global happenings and I mostly cover automobile news. In my time working in the automotive industry, I have developed a keen interest in the latest developments and trends. My writing skills have also allowed me to share my knowledge with others through articles and blog posts.