Coinbase is a digital asset exchange company headquartered in San Francisco, California. It operates exchanges of bitcoin, Ethereum, and other digital assets with fiat currencies in 32 countries, and bitcoin transactions and storage in 190 countries worldwide. Coinbase has been described as the most popular way to buy bitcoin in the United States. However, there are a few other Coinbase alternative platforms available that you can try in 2022. So what are some other sites like Coinbase? Let's find out in this post.
How To Choose The Best Crypto Exchange Platform?
When it comes to choosing a crypto exchange platform, there are a few things you need to take into account. First and foremost, you need to make sure that the platform is reliable and secure. There are a lot of platforms out there that are not very reliable, so you need to be careful.
Second, you need to make sure that the fees are reasonable. Some platforms charge a lot of fees, so you need to be aware of that before you sign up.
Lastly, you need to make sure that the platform has all the features and tools that you need. If it doesn't have what you're looking for, then it's probably not the right platform for you.
3 Best Coinbase Alternative Platforms That You Can Try In 2022?
When it comes to buying Bitcoin or other cryptocurrencies, Coinbase is one of the most popular choices. However, there are several other exchanges that offer similar services. Here are some of the best Coinbase alternatives that you can explore in 2022:
Gemini:
Gemini is a digital asset exchange founded by the Winklevoss twins. It offers a similar experience to Coinbase, allowing users to buy and sell cryptocurrencies. Gemini also has its own cryptocurrency, called the Gemini dollar (GUSD), which is pegged to the US dollar. Arguably the best Coinbase alternative that you can try in 2022.
Kraken:
If looking for some other platforms like Coinbase the Kraken is a must visit. Kraken is another popular cryptocurrency exchange. It offers a wide range of Altcoins in addition to Bitcoin. Kraken also allows users to margin trade, meaning you can borrow money from the exchange to trade with. This can be a risky proposition, but can also result in larger gains.
ShapeShift:
ShapeShift is another similar site like Coinbase. The company's mission is to empower individuals with the ability to control their own financial destiny, and to do so using the power of blockchain technology. ShapeShift's flagship product is its eponymous exchange, which allows users to convert between different digital assets without needing to create an account or go through a centralized third party. The company has been praised for its user-friendly interface and its commitment to security and privacy.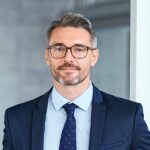 Brayden White, a veteran sports writer at Global Happening, brings his wealth of knowledge and expertise to the sports section. With over a decade of experience, he is committed to delivering high-quality coverage of the latest games and events.