THE FedEx highlighted potential cost cuts of up to $2.7 billion after falling demand hurt the company's results in its first fiscal quarter, but analysts remain wary of the company.
At around 11:45 am, FedEx stock was down 2.5% to $150.78.
The company's earnings per share fell 21.3% in the quarter ended Aug. 31, in line with the warning issued last week by the company.
FedEx blamed a economy deteriorating global environment and the company's chief financial officer said he expects weak trends to persist in most regions for the remainder of the current fiscal year.
On the earnings call, analysts asked FedEx executives whether they believe they have the right team to put the company back on track and why it underperformed rival United Parcel Service.
FedEx has committed to repurchasing $1.5 billion worth of common stock this fiscal year, including $1 billion in the current quarter, even as it confirmed the suspicion of investors and analysts that it did not cut costs fast enough to offset the impact on demand.
"The impact of cost-line measures delayed the decline in volume and operating expenses remained high relative to demand," FedEx said in a statement detailing its plans to cut costs by $2.2 billion to $2.7 billion in the period. fiscal year 2023.
"Eliminating costs quickly is my priority. We want to get ahead," said Chief Executive Raj Subramaniam. He assured analysts that he is confident in his team and his experience.
FedEx said it set aside $300 million in savings in the fiscal first quarter and plans to cut expenses by $700 million in the current second quarter.
On the revenue side, the company announced plans to raise average rates by 6.9% starting January 2.
Executives defended the move, even as analysts questioned whether it would be a good idea to deliver the company's biggest-ever increase in a period of cooling demand.
FedEx last week withdrew its 12-month forecast, blaming macroeconomic weakness in Asia, service challenges in Europe and weak revenue at its US ground delivery unit.
"They have a lot to overcome, but at least it's a start," said Gary Bradshaw, a portfolio manager at Hodges Capital Management, which owns FedEx shares in Dallas.
Follow Money Times on Instagram!
Connect with the market and have access to exclusive content about the news that enrich your day! Seven days a week and 24 hours a day, you will have access to the most important and commented topics of the moment. And even better, multimedia content with images, videos and a lot of interactivity, such as: the summary of the main news of the day in Minuto Money Times, Money Times Responds, in which our journalists answer questions about investments and market trends, lives and much more most…Click here and follow our profile now!
Source: Moneytimes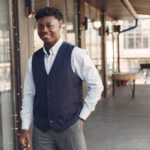 I am a journalist with over 6 years of experience working in the news industry. I currently work as an author for Global Happenings, and my coverage focuses on Technology news. I have written for various publications, including Reuters, The New York Times and The Guardian.